Baylor Bears
Three Big 12 Volleyball Teams Advance to Sweet 16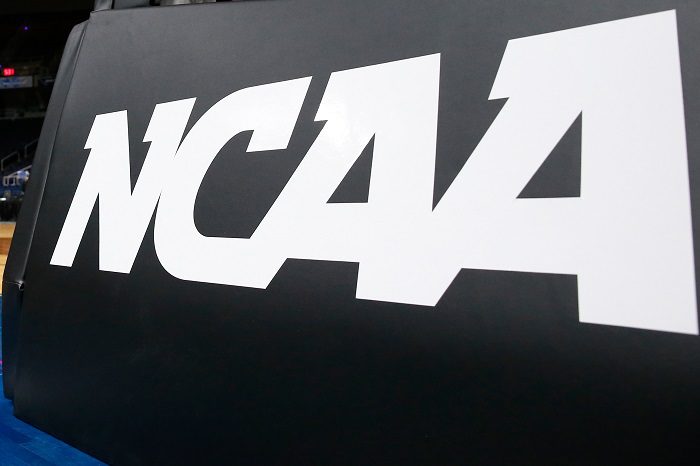 Three Big 12 volleyball teams punched their tickets to the Sweet 16 Friday. Additionally, two future Big 12 members advanced to the Second Round. 
No.2 Texas swept Rice 25-21, 25-23, 25-19 at Gregory Gymnasium in Austin, Texas and is now 6-0 in sets during the 2021 NCAA Tournament. Up 18-17 in the first set, Texas used a 5-1 run to propel them to a 1-0 lead. The Longhorns notched five consecutive points in the second set to place Texas ahead 14-7 before going up 2-0. Down 17-16 in the third set, Texas finished the Owls with a 9-2 run. Junior opposite hitter Skylar Fields produced five kills in that closing stretch. The worst hitting percentage Texas had in a set was an impressive .464. Fields finished with 18 kills. Junior setter Jhenna Gabriel set Texas up well with 41 assists. Junior outside hitter Logan Eggleston produced a double-double with 12 kills and 17 digs. 
Up Next: Regional Semifinals vs. winner of No.15 Washington/Hawaii Thursday, Dec. 9 at Gregory Gymnasium in Austin, Texas
*Quick Hit: This is the 16th consecutive Sweet 16 appearance for Texas volleyball.
No.5 Baylor is also 6-0 in sets after sweeping Washington State 27-25, 25-21, 25-20 at the Ferrell Center in Waco, Texas. The Bears now have six consecutive sweeps dating back to Nov. 13 at TCU. Senior setter Hannah Sedwick was key with 45 assists. The Bears won the assists category 46-36. Hitting percentage also came into play as Washington State's percentage was under .200 in two sets. Baylor's worst hitting percentage was .219 in the second set, and followed it up with a .319 hitting percentage. Senior outside hitter Yossiana Pressley and senior outside hitter Avery Skinner combined for 33 total kills. Senior libero Shanel Bramschreiber finished with 13 digs. Baylor now awaits to see whether they will host the Regionals or not. If Florida Gulf Coast upsets No.4 Wisconsin, the Regionals will be coming to Waco. If No.4 Wisconsin wins, the Bears travel up to Madison, Wis for the next two rounds.
Up Next: Regional Semifinals Thursday, Dec. 9. Location is TBD.
*Quick Hit: This will be Baylor's third consecutive Sweet 16 appearance. 
Kansas won a 2016 rematch on its opponents home court. In a battle of jay birds, the Jayhawks topped the Blue Jays 3-1 in Omaha, Neb. Kansas upset No.14 Creighton 25-13, 26-14, 19-25, 25-22 at Sokol Arena to advance to the Sweet 16 for the third time in program history. Freshman outside hitter Caroline Bien led the Jayhawks with 21 kills. Freshman setter Camryn Turner set her teammates up well, notching 51 assists. Three players produced double-digit digs. The Jayhawks outhit Creighton .302 to .245 throughout the match. While the location for Kansas is up in the air, unlike Baylor, the Jayhawks know they will not be hosting. No.6 Purdue won their Second Round match. If No.3 Pitt defeats Penn State, then Kansas will head to Pennsylvania. If the Nittany Lions pull off the upset, Kansas will be traveling to West Lafayette, Ind.
Up Next: Regional Semifinals Thursday Dec. 9. Location is TBD.
*Quick Hit: The last time Kansas advanced to the Sweet 16, they also advanced to the Final Four. The year was 2015.
Future Big 12 teams No.11 BYU and UCF won both of their First Round matches Friday. No.11 BYU easily swept Boise State 25-6, 25-19, 25-10. This extends BYU's win streak to 22 and marks the 10th consecutive season the Cougars advance past the First Round. BYU has advanced to the Sweet 16 in eight of the previous nine years. Meanwhile, UCF took down Pepperdine in four sets 25-19, 25-23, 24-26, 25-22. This is the fourth time in program history they advance to the Second Round. UCF is now looking to make history by advancing to its first Sweet 16. 
Up Next: Utah at No.11 BYU, 7 p.m. MDT Saturday at Smith Fieldhouse in Provo, Utah 
UCF at No. 13 UCLA, 10 p.m. EST/7 p.m. PST at Pauley Pavilion in Los Angeles 
*Quick Hit: BYU swept Utah Sept. 16. This will be the second time this season the rivals meet. 
Other Friday results (All First Round)
Stanford def. Iowa State 25-19, 23-25, 25-18, 25-17
Florida Gulf Coast def. Texas Tech 14-25, 16-25, 25-23, 25-15, 15-7
Florida State sweeps Kansas State 25-20, 25-16, 25-17
Illinois def. West Virginia 23-25, 25-12, 25-22, 25-20