Baylor Bears
Watch: Dave Aranda's Cold-Blooded Reaction to Winning the Big 12 Championship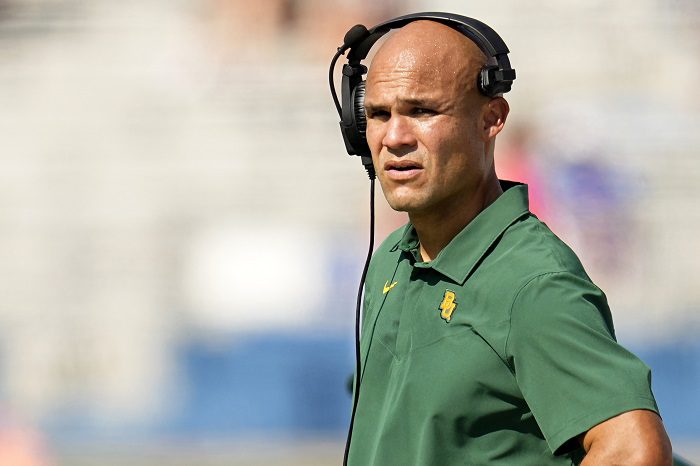 Dave Aranda just won the Big 12 Conference in his second season as head coach and one season after his team went 2-7. The Bears beat the Oklahoma State Cowboys 21-16 in one of the most dramatic finishes to the college football season.
Oklahoma State had the ball on the Baylor one-yard line with four chances to score a touchdown to put themselves in the lead in the final minute of the Big 12 Championship Game. But the Bears held strong on the goal line stand and if you expected a big-time reaction from Dave Aranda, well you were wrong.
Here's a look at how Aranda reacted to the final stop of the game.
Right away my mind thought of Villanova head coach Jay Wright's reaction to Kris Jenkins hitting a game-winning three-pointer in the 2016 National Championship to beat UNC.
But for Baylor, they are Big 12 Champions for the first time since 2014 and for just the third time in school history. The Bears will find out which bowl game they will play in on Sunday during the Bowl Selection show.