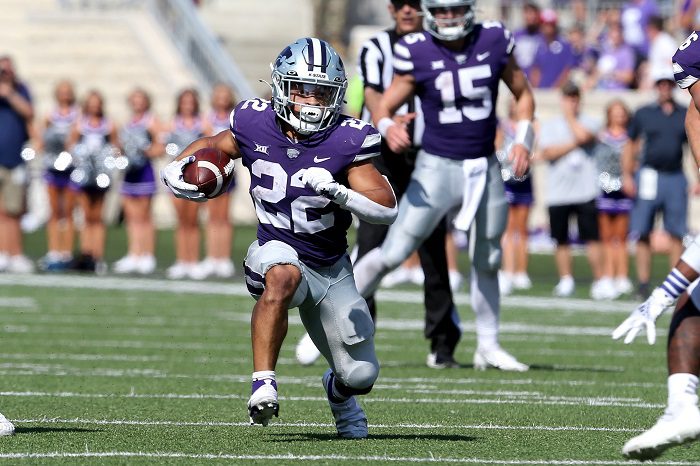 The Kansas State Wildcats have been selected to play in the TacAct Texas Bowl inside NRG Stadium in Houston, Texas against the LSU Tigers.
The Wildcats wrapped up the season with a 7-5 overall record, while going 4-5 in Big 12 play. It was a tale of streaks for K-State this season, as they started off 3-0 in non-conference play, before dropping three-straight Big 12 games. Then the Wildcats won four games in a row to improve to 7-3, before dropping their final two games of the season against Baylor and Texas.
K-State fans may also get a look at what the future holds on offense after the program parted ways with offensive coordinator Courtney Messingham last week.
This is K-State's second bowl appearance under Chris Klieman and first in two years when they went to the Liberty Bowl, which they lost to Navy. Historically, K-State has struggled in bowl games. If you go back to 2004, K-State is 3-8 in their bowl games.
LSU is coming off a disappointing 6-6 season that saw the program move on from Ed Orgeron and hire Brian Kelly from Notre Dame to be the next head coach.
Chris Klieman said in a statement, "I am really proud of our team, especially our seniors, and our staff for their dedication throughout the season and display of our four core values – Discipline, Commitment, Toughness and Be Selfless. The story of the 2021 Wildcats still has one chapter to write, and we look forward to kick off the new year in Houston and prepare for what will be an exciting Texas Bowl."
The Texas Bowl will kick off at 8:00 p.m. on Tuesday, January 4th on ESPN