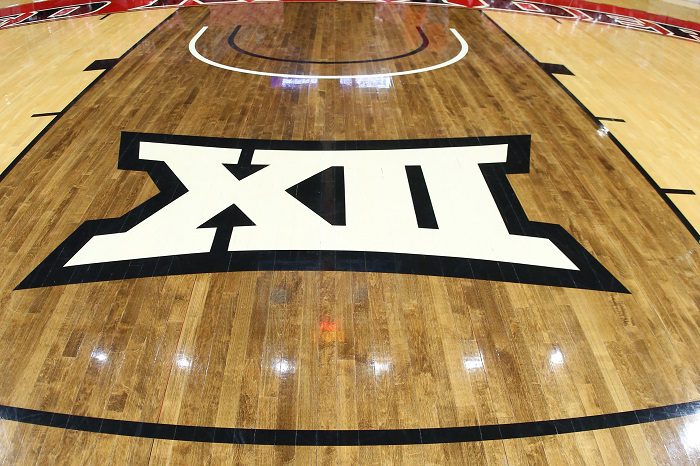 Big 12 Basketball Tracker: Check back often as we keep you up-to-date on Big 12 men's and women's basketball news.
The Big 12 Basketball Tracker is designed to keep you up-to-date on Big 12 men's and women's basketball news, including recruiting updates, the transfer portal, player milestones and more.
Former TCU guard Desmond Bane joined an elite group of NBA players this week.
Bane, in his second season with the Memphis Grizzlies, joined Steph Curry, Karl-Anthony Towns, Zach LaVine and Carmelo Anthony as the only players in the league with more than 300 points, more than 50 made 3-pointers and true shooting and effective field goal percentages of better than 500 percent this season. This comes on the heels of Bane putting together a career performance late last week, in which he scored 29 points against the Dallas Mavericks.
Bane is in the Top 60 in the NBA in scoring with 15.9 points per game. He is shooting 40 percent from the 3-point line, but has shot 50 percent from distance in his last 10 games.
---
OU's Porter Moser Wins 300th Career Game
Dec. 1: Oklahoma men's basketball coach Porter Moser claimed career win No. 300 on Wednesday night, as the Sooners defeated the Florida Gators, on the same night the Sooners honored former head coach Lon Kruger for his long career.
Moser replaced Kruger after the latter retired in March. The Sooners honored Kruger on this evening because Kruger coached both programs to the Final Four.
The Sooners won the game, 74-67, to improve to 7-1 on the season.
---
Iowa State Picks Up Transfer Tre King
Dec. 1: The Iowa State Cyclones, fresh off being ranked No. 19 in the nation after a 6-0 start, got some more good news on Wednesday as former Georgetown forward Tre King announced his transfer to Iowa State via social media.
King transferred to Georgetown in the offseason after three seasons at Eastern Kentucky. But he wasn't with the Hoyas long. He was removed from the team after he did not meet "conduct expectations of the University." King moved on, reportedly visiting the Cyclones in November and choosing them over Missouri and DePaul.
King will reportedly enroll in January, but because he hasn't played yet this season he intends to pursue a waiver that would allow him to play for the Cyclones in the spring. If the waiver isn't granted, he would not be able to play until the 2022-23 season.
If King does receive the waiver, the Cyclones would be getting a player that averaged 14.9 points, 6.2 rebounds, 1.5 steals and 1.2 blocks per game last season for the Colonels, a season that earned him First-Team All-Ohio Valley Conference honors.
---
Jasmine Shavers Transfers to Texas Tech
Nov. 30: Jasmine Shavers, who played for Mississippi State, has transferred to Texas Tech to play for the Lady Raiders.
Shavers was rated by ESPN's HoopGurlz.com rankings as the No. 55 player in the Class of 2021. The Horn High School (Mesquite, Texas) product originally signed with Mississippi State. Shavers put her name in the transfer portal earlier this month after MSU head coach Nikki McCray-Penson stepped down for health reasons.
Shavers announced her signing with Texas Tech on Twitter.
---
ISU's Ashley Joens No. 5 All-Time in Scoring
Nov. 28: Iowa State forward Ashley Joens became the fifth player in Iowa State women's basketball history to reach the 1,800-point mark during the Cyclones' game against UMass on Sunday night.
She is now No. 5 all-time in scoring, with her next target being Megan Taylor, who had 1,866 career points. The all-time mark belongs to Angie Welle, who had 2,149 points. Joens is within striking distance of passing Welle by season's end.
---
Iowa State Men Win NIT Tip-Off
Gabe Kalscheur had 30 points to lead the Iowa State men to a 78-59 victory over No. 9 Memphis on Friday night, giving the Cyclones the title in the NIT Season Tip-Off in New York City.
The Cyclones (6-0) defeated a ranked team for the second straight game, having defeated No. 25 Xavier in its NIT opener.
Along with Kalscheur, Tristan Enaruna scored 11 points and Aljaz Kunc scored 11 points.
Iowa State will host Arkansas-Pine Bluff on Wednesday.
---
Iowa State's Ashley Joens has 33rd career double-double
Nov. 26: Iowa State forward Ashley Joens had the 33rd double-double of her career, scoring 27 points and grabbing 15 rebounds as the Cyclones defeated Charlotte, 75-59, in the first round of the Gulf Coast Showcase on Friday.
Joens, who is closing in on become the program's all-time leading scorer, helped the Cyclones to a 5-0 start to the season. Morgan Kane scored 13 points and Emily Ryan added 12 points along with a team-leading five assists.
The Cyclones will play either Penn State or St. John's on Saturday.
---
Baylor G Akinjo MVP at Battle 4 Atlantis
Nov. 26: Baylor guard James Akinjo was named the Battle 4 Atlantis MVP after leading the Baylor Bears to the tournament title on Friday in a 75-58 win over Michigan State.
Akinjo scored 15 points in the contest. The transfer guard from Arizona has blended seamlessly into the Bears' rotation as they improved to 7-0 for the season and have now won four of their last five regular-season tournaments.
The Bears are No. 6 in the country and could see a bump in next Monday's poll. The Bears beat Arizona State and Virginia Commonwealth and ran their winning streak to 13 games since the NCAA Tournament run last March and April.
---
Former TTU G Jahmi'us Ramsey with 39 in G League game
Former Texas Tech guard Jahmi'us Ramsey set a career-high 39 points for the Stockton Kings in a G League game earlier this week.
Ramsey did so in a game with the Salt Lake City G League team, a game in which Salt Lake City's Elijah Hughes also scored 39 points.
Ramsey shot 17-of-31 from the floor and made three 3-pointers, along with a 2-for-5 night from the free-throw line.
But the game had a true Big 12 feel. With Sacramento, former Texas guard Matt Coleman III scored 16 points off the bench. For Salt Lake City, former Kansas big man Udoka Azubuike had a double-double with 14 points and 13 rebounds, while former Baylor guard MaCio Teague had 19 points. His Bears teammate, Jared Butler, started alongside Azubuike and Teague and scored 14 points.
---
ISU's Izaiah Brockington Scores Career High 30 Points
Nov. 24: Izaiah Brockington had a career night as the Iowa State Cyclones upset the No. 25 Xavier Musketeers, 82-70, NIT Season Tip-Off at the Barclays Center on Wednesday.
Brockington, a transfer from Penn State, scored 30 points in the game, 23 of which came in the second half. He shot 12-of-19 from the floor and 4-of-6 from the 3-point line. In doing so, he became the first Cyclone to score 30 or more points in a game since Lindell Wigginton in 2018.
Freshman guard Tyrese Hunter also set a career high with 19 points in the game.
It's the first win over a ranked team for new Cyclones head coach T.J. Otzelberger.
---
Jamie Dixon reaches 100 wins at TCU
Nov. 24: TCU head coach Jamie Dixon claimed his 100th victory at TCU, as the Horned Frogs defeated Pepperdine, 73-64, Wednesday in the SoCal Challenge.
Mike Miles scored 16 points and Emanuel Miller had a double-double — 15 points and 10 rebounds.
Dixon, a TCU alum, is in his sixth season at TCU and is coming off a 12-14 season. He is now 426-194 for his head-coaching career, which started at Pitt in 2003.
---
Cade Cunningham's 'The Undefeated' Diary
Nov. 24: Cade Cunningham of the Detroit Pistons is keeping a diary during his rookie season via ESPN's site, The Undefeated.
The former Oklahoma State standout made his second entry in the diary earlier this week to Marc J. Spears.
Some of the takeaways:
Cunningham on what other NBA players are saying to him: 'Kevin Durant and James Harden told me to 'just keep working.' Joel Embiid told me I had a good game. People like my game.'
Cunningham on what he's having for Thanksgiving: 'I like all the regular sides. I go crazy on sides. Now, I try to figure out some vegan options with burgers and stuff like that. But before becoming a vegan, I was on all the regular stuff.'
Getting ready for a Detroit winter: 'I know now I need layers. It can't just be one hoodie. It has to be layers on. So, I'm catching on.'
---
Baylor Assistant On Athletic's '40-under-40′ List
Nov. 23: Baylor assistant coach Chloe Pavlech was the only person with Big 12 ties named to The Athletic's '40-under-40' list of the most influential people in women's basketball.
Pavlech is in her first year on Nicki Collen's staff at Baylor. But, as The Athletic's Chantel Jennings pointed out, her value may be far more than X's and O's:
Before joining Nicki Collen's staff as an assistant coach in July, Pavlech led content strategy for OvertimeWBB, which has the largest Instagram following of any women's basketball account (as well as more than 1 million TikTok followers). She was also the head of women's sports at Overtime, where she oversaw and hosted the SnapChat show "Hype School," which averaged more than 1 million followers per episode. When Sue Bird, Alex Morgan, Simone Manuel and Chloe Kim launched their media company Togethxr, they recruited Pavlech as an on-camera host and emerging platform strategist for the brand. A former four-year player at Maryland, her basketball knowledge and social media savvy could be a perfect combination for the NIL era.
Pavlech and the Bears are at the Cancun Challenge this week.
---
**Want to win a $20 gift card? Go sign up here and join our conversation! The best poster each week wins a gift card to your favorite establishment!**