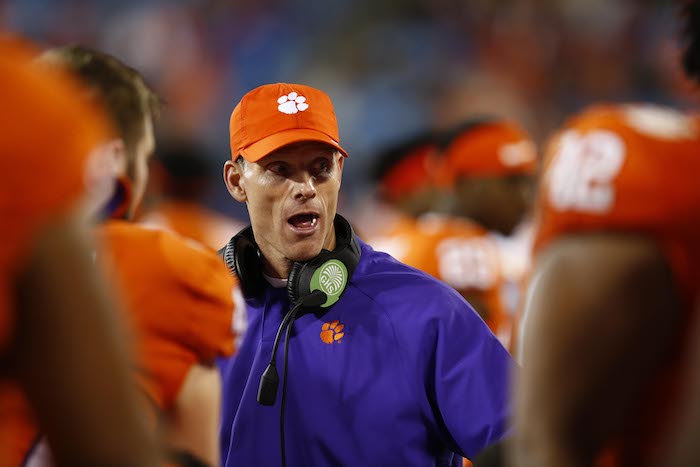 Brent Venables is officially the 23rd coach in Oklahoma history, and people are literally rejoicing in the streets. It has been a difficult week for the Sooners program, and it all came together for a storybook ending late Sunday evening. During the Lincoln Riley Era, there were questions about the culture in Norman, more specifically the toughness and discipline of a Riley-led football team. All of those concerns flew out the window when Venables stepped off that plane and onto the tarmac.
Venables, the longtime defensive coordinator for the Clemson Tigers, spent 1999-2011 on the Oklahoma defensive staff under Bob Stoops, and cut his teeth under Kansas State legend Bill Snyder before that. He brings an intensity and attention to detail that Oklahoma has been missing, quite frankly, since he left 10 years ago. Now, he returns to Norman as the man in charge, and Oklahoma players, both former and current are loving it. Twitter has been chock-full of reactions from players, excited about the future of their program and team:
Former Sooners like Roy Williams and Gerald McCoy are pumped about their coach coming back to town as well:
It's safe to say that Oklahoma is happy to have Brent Venables as its next head coach, and the level of excitement around that program is encouraging if you are a part of Sooner Nation. Oklahoma has their guy, and they couldn't be happier. Don't believe me? Just look at the scene last night at the airport in Norman when Venables arrived. After a long week filled with uncertainty and confusion, the future looks brighter than ever for the Crimson and Cream.