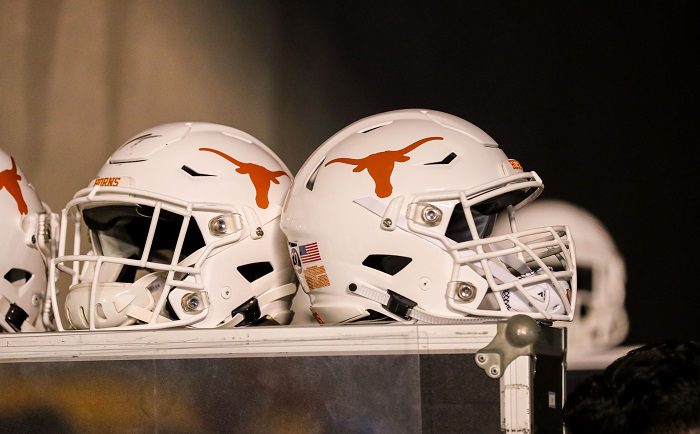 The addition of NIL deals to college football is going to transform the entire landscape of college football, for better and for worse. Players will profit off of their likeness, which has never been done before (legally), and that's the way it should be. The piles of cash that universities make off of the names of players like Vince Young or Baker Mayfield is insane. Now, could you view scholarships as payment? Absolutely. I think that is a valid point to bring up and is something that needs to be looked at alongside NIL opportunities to find a balance that works for all schools.
One such opportunity offered by the University of Texas is called "Horns With Heart" and is the first charitable NIL entity. According to their launch message on Twitter, this entity will sponsor something called the "Pancake Factory." Here is the synopsis of this new program, directly from the press release given today:
"Horns with Heart, a new non-profit entity, has announced their 2022 sponsorship to extend an offer to every University of Texas offensive lineman totaling $50,000.00 in annual financing per player. The program, dubbed The Pancake Factory, will be the first of its kind to support a football position group to participate in charitable endeavors that impact both the University of Texas as well as the community at large."

"Horns with Heart was formed specifically to create an avenue by which University of Texas student-athletes can be empowered to make positive impacts on their communities and charities close to their hearts while utilizing their Name, Image, and Likeness (NIL). The new Texas NIL law which went into effect on July 1, 2021, changes an athlete's ability to use their NIL. This has created a unique opportunity for a charitable program to be created that will benefit players, charitable causes, and the University of Texas all collaboratively, and Horns with Heart was created with exactly that purpose in mind."
"The University of Texas, and its alumni base, has long been at the vanguard of innovation and academic excellence, as well as community building, and Horns with Heart aims to continue that tradition of excellence and lead the way into the world of charitable player support. The Pancake Factory program is the first initiative for Horns with Heart, but the aim is to target many more player-focused charitable programs in the weeks and months to come for other football position groups and across the wide array of different University of Texas athletic programs. The goal is to make these programs sustainably funded on a yearly basis into perpetuity."

"The Pancake Factory program specifically will be made available to every eligible scholarship offensive lineman at the University of Texas starting on August 1st, 2022. The name Pancake Factory comes from a "pancake block" which is used to describe a block by an offensive lineman that leaves a defensive player flat on his back. Each member of the offensive line position group, as long as they remain eligible, will receive payments totaling $50,000 for their participation in the Pancake Factory initiative. The student-athletes will be compensated for using their NIL to make charitable appearances and bring awareness to worthy causes that impact their local communities. Horns with Heart believes that what starts at Texas changes the world, and Horns with Heart hopes to change the world one small charitable cause at a time."
Programs like this will begin popping up all over the country as universities try to stay ahead of the recruiting game. it will be interesting to see how this all plays out going into next year, but one thing is for certain. Times have changed, and NIL looks to have a profound impact on the world of college athletics.