Baylor Bears
2021-22 Big 12 Bowl Lineup: What You Need To Know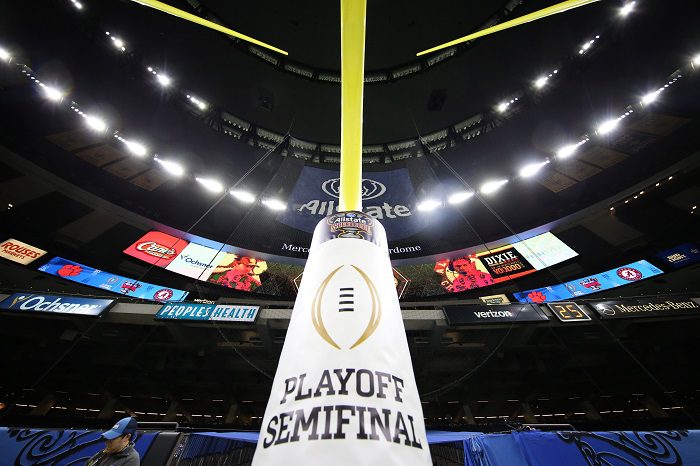 Seven Big 12 Conference teams have been invited to participate in this year's postseason. Let's take a brief look at each of their bowl games. Rankings are according to the final College Football Playoff poll. Times are Central Standard time, and all games are televised on ESPN.
Auto Zone Liberty : Texas Tech (6-6) vs. Mississippi State (7-5).
(5:45 p.m., Dec. 28, Liberty Bowl Stadium, Memphis)
Texas Tech is making its first appearance in the Liberty Bowl. The Bulldogs are making their fifth appearance and have won three of four times in Memphis. MSU leads 4-2-1 in past meetings with the Red Raiders. Bowl Records: TTU 14-23-1; MSU 14-10.
Guaranteed Rate Bowl : West Virginia (6-6) vs. Minnesota (8-4).
(9:15 p.m., Dec. 28, Chase Field, Phoenix)
The Mountaineers are making their third appearance in the GR Bowl and have split their last two appearances. They dropped a 34-31 decision to Missouri in 1998 (when it was known as Insight.com Bowl). WVU defeated Arizona State 43-42 in 2016 (following the 2015 season, when the game was known as the Cactus Bowl). Minnesota is 0-3 in this bowl game and when it was known as the Insight.com Bowl. The Gophers lost to three Big 12 teams—Texas Tech in 2006, Kansas in 2008, and Iowa State in 2009. The Mountaineers and Gophers are meeting for the first time.
Bowl Records: WVU 16-22; UM 9-12.
Cheez-It Bowl: Iowa State (7-5) vs. No. 19 Clemson (9-3).
(4:45 p.m., Camping World Stadium, Orlando, FL)
The Cyclones are making their first appearance in the Cheez-It while Clemson is 2-1 in its last three appearances. The Tigers lost to Texas Tech in 2002 (when it was known as the Tangerine Bowl); defeated Colorado in 2005 (when it was known as the Champs Sports Bowl; and beat Oklahoma in 2014 when it was known as the Russell Athletic Bowl). The Cyclones and Tigers are meeting for the first time.
Bowl Records: ISU 5-11; CU 25-22.
Valero Alamo Bowl: No. 16 Oklahoma (10-2) vs. No. 14 Oregon (10-3).
(8:15 p.m. Dec. 29, Alamodome, San Antonio)
This is the first appearance for the Sooners and the third for the Ducks. No. 10 Oregon beat Texas in 2013. Three years later, No. 11 TCU defeated the No. 15 Ducks 47-41 in three overtimes. Oklahoma leads the head-to-head series 6-1 over Oregon. The Sooners played in the Alamodome once as they beat Missouri in the 2007 Big 12 Championship Game. Bowl Records:
Oklahoma 30-23-1; Oregon 15-19.
Play Station Fiesta Bowl: No. 9 Oklahoma State (11-2) vs. No. 5 Notre Dame (11-1)
(Noon, Jan. 1 at State Farm Stadium, Glendale, AZ)
OSU has been here twice before beating BYU 16-6 in 1974 and Stanford 41-38 in three overtimes in 2012 (following 2011 season). Notre Dame has been here five times before, and after winning the 1989 Fiesta Bowl to claim the national championship, the Fighting Irish have lost four straight appearances. First meeting between OSU and Notre Dame.
Bowl Records: OSU 20-11; ND 18-20
Allstate Sugar Bowl: No. 7 Baylor (11-2) vs. No. 8 Ole Miss (10-2)
(7:45 p.m. Jan. 1, Caesars Superdome, New Orleans)
This is Baylor's third appearance in the Sugar. The Bears defeated Tennessee 13-7 in 1956 but lost to Georgia 26-14 in 2020 (following 2019 season). Ole Miss has been to the Sugar nine times and won six of them. The Bears and Rebels met once, with Baylor prevailing 20-10 in 1975.
Bowl Records: BU 13-12; Ole Miss 25-13.
TaxAct Texas Bowl : Kansas State (7-5) v. LSU (6-6)
(8 p.m. Jan. 4, NRG Stadium, Houston)
The Wildcats have been to the Texas Bowl twice. They lost to Rutgers in the initial Texas Bowl in 2006 and defeated Texas A&M 10 years later. LSU won its only appearance beating Texas Tech in 2015. The Wildcats and Tigers met once with LSU prevailing 21-0 in 1980.
Bowl Records: KSU 9-13; LSU 27-23-1.