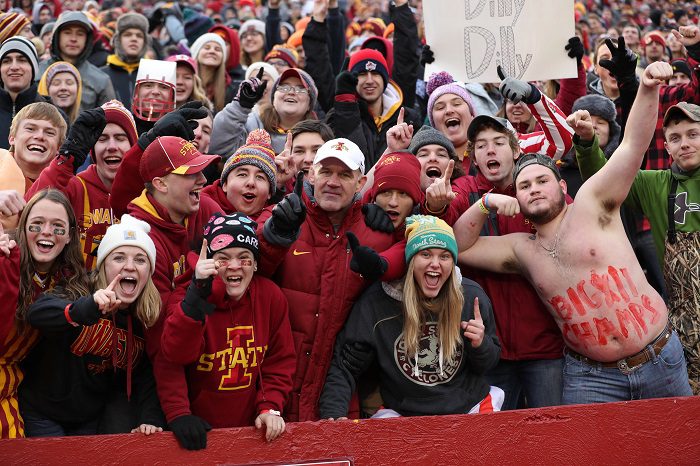 Iowa State ranked 6th nationally in stadium capacity filled percentage, averaging an attendance of 98.7% of Jack Trice's capacity. That is also the highest percentage of capacity in the Big 12, followed by Baylor who ranked 9th nationally with 98.1%.
It's a well-known fact that Ames, Iowa, is the Natty Lite capital of the world and that Cyclones fans are among the best and most passionate groups in the Big 12. Well, Iowa State athletic director Jamie Pollard appreciates the fans and their loyalty to the Cyclones, and he showed that appreciation on Twitter Monday.
Here is what Pollard had to say to the fans:
That level of commitment to the program is something that Iowa State has been known for, even before the success that Matt Campbell has brought into Ames. Now, the 'Clones are headed to their fifth-straight bowl game; something their fans have never experienced. It's safe to say that the fanbase is happy with Campbell's work and it looks like they are doing their part to help the team win at home.
I'd say they have done their part, as ISU was 5-1 at home this season and struggled when in hostile territory, leaving their record at 7-5. Nonetheless, it was good enough to get them into a bowl, and they have a terrific matchup with Clemson in the Cheeze-It Bowl in a few weeks.
Pack up your stuff and hit the road Cyclones fans, because that's going to be a good one. Plus, it will be the final game for that amazing senior class that has done so much for the program, so help them go out on top.