Trending Now
Watch: USC Welcoming Lincoln Riley is Cringe-Worthy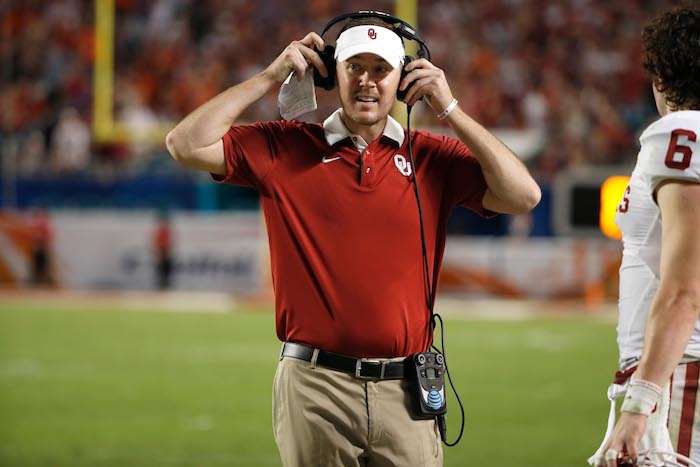 USC is the most prestigious football program that the west coast has to offer. Yes, more prestigious than Oregon, Washington, or UCLA (sorry Bruins fans). As of late, the Trojans have been in the news for one of two things: Clay Helton's ever-warming and eventually revoked hot seat or another disappointing loss for the Cardinal and Gold. Well, last week the Trojans made positive news when they lured Lincoln Riley away from Oklahoma in a wild decision that supposedly only took Riley two hours of sleep to make (not buying it).
In the wake of his decision, Oklahoma has been the one with the negative press: several decommitments, the entire defensive staff is gone, and several players are entering the transfer portal. Well, Sunday night brought Brent Venables back to Oklahoma and things are starting to level out in Norman once again. So, how is Lincoln doing in LA after the breakup? Well, I can't really tell if I'm watching a Japanese game show or the beginning of a bad SNL skit.
This video is USC officially welcoming Lincoln Riley to USC, and it's quite hard to watch with a straight face:
This has to be a joke, right? I mean, it looks like something right out of an SNL skit.
The resemblance is uncanny. It's also perfect that USC Super Fan Will Ferrell is the center of attention for the "Spartan Cheerleaders."
Let's just hope that USC was trying to recapture some of that old humor, but something tells me that's not what's going on here.