Big 12 News
Iowa State CB Anthony Johnson Returning for 2022 Season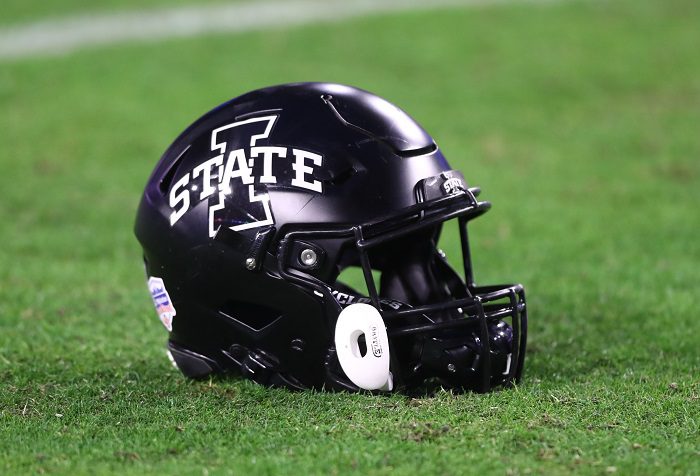 One of the best players on Iowa State's defense is coming back for another run in 2022. Defensive back Anthony Johnson will use his extra year of eligibility to come back and play for Campbell for one final season.
Johnson started every game of the 2021 season as the Cyclones' boundary corner, and has played the most snaps of any ISU defender over the past two seasons. He will be a welcome sight for cornerbacks coach Matt Caponi, who spoke with 247Sports about how much Johnson has grown in his career as a Cyclone:
"Yeah I think Anthony has grown a lot," Caponi began. "Not only as a football player, but as a person. He's really adopted the role of the leader in the group. Leads by example, he's really changed his body through the strength and conditioning program. I think this offseason, he's already put on about 10 to 12 pounds. So he looks different, he's bigger, he's got more confidence, obviously, with experience comes that confidence and he's doing awesome off the field as well. I mean, academically, he's had three really good semesters in a row he changed his nutrition plan, which I think has helped, that weight gain. He focuses on more of the really good stuff to put into his body because he now understands that is part of the progress and his progression of getting where he wants to go. So he has done a really good job in all phases, not only on the field, but off the field as well and it's really shown and I think he's excited, and I'm really excited to see the steps that he's taken this offseason, that will obviously project him and I think allow him to be the best version of himself going into September."
Another year in this system will be good for Johnson, who came to Iowa State as a three-star recruit in 2018. He has seen extensive action in all four seasons that he has been on campus, even playing 12 games as a true freshman.
Johnson