Trending Now
Tim Brando Hammers Kirk Herbstreit Over College Football Playoff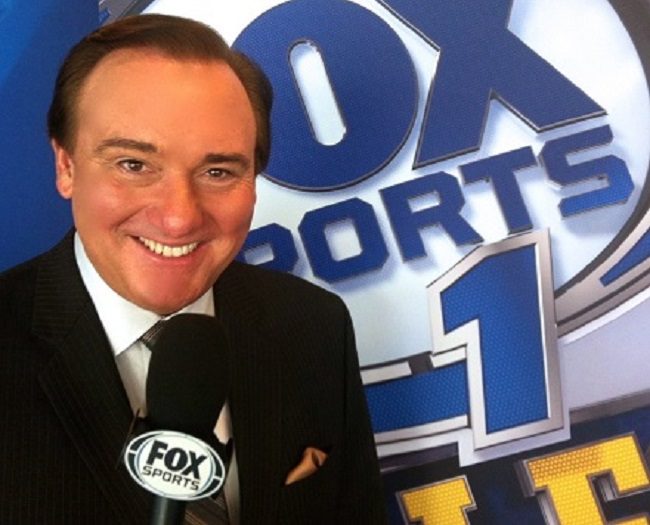 Tim Brando stands up for the little guy and gives off a "Stick it to the Man" vibe in doing so. Brando has long said that the College Football Playoff is "EXCLUSIONARY" and is essentially a Power Five Invitational. Well, until this Sunday, that has been the case. Cincinnati broke the supposed "glass ceiling" as the first Group of Five team to make the Playoff field, to which Kirk Herbstreit threw some not-so-subtle shade in Brando's direction on Twitter:
"After SEVEN years of bitching and complaining from a vocal minority that the CFP system is rigged and the "small guy" will NEVER GET A CHANCE-haven't heard much from ya last couple days. Everything okay? What's the next conspiracy theory?? Can't wait! Cause that one is history."
Well, Tim Brando is afraid of no man, especially not Kirk Herbstreit, and responded quickly to Herbstreit's rant:
He also went on to explain his reasoning, stating that the Committee would've found a way to keep the Bearcats out if Oklahoma State would have been a one-loss Big 12 Champion:
It is an interesting argument by Brando, but I could've seen a scenario where Oklahoma State is still left out of the mix as a one-loss champ. The Cowboys were disrespected by the committee all season, along with the rest of the Big 12. Baylor, a team with wins over OSU and OU as top 10 opponents is still behind a two-loss Ohio State who didn't even appear in their Conference Championship.
It would have been an interesting debate, and one that could've seen an undefeated Bearcats team on the outside looking in. But, Alabama beat the breaks off of Georgia and Oklahoma State couldn't seal the deal when they needed to, so I guess we will never know.