Baylor Bears
Baylor's Dave Aranda Named AP Big 12 Coach of the Year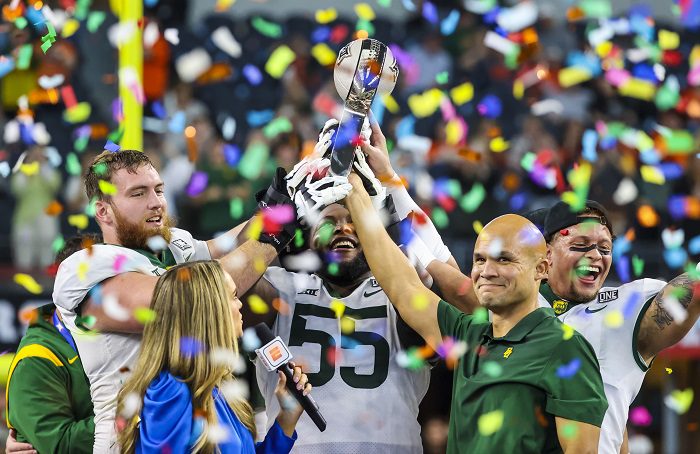 Baylor second-year head coach Dave Aranda has been named the AP Big 12 Coach of the Year. After leading the Baylor Bears to an 11-2 season and a Big 12 Championship, was there really any other choice?
Aranda received 15 out of the 20 votes, with the remaining five going to Oklahoma State head coach Mike Gundy. The two met up in the Big 12 Championship last week, and the winner of that game was likely the lock to win this particular award.
When Aranda inherited the Baylor program before the 2020 season, it was essentially leftovers of Matt Rhule's rebuild and it was a tough year, culminating in two wins during the COVID year. This season, Baylor was supposed to be improved, but just on the fringe of being a bowl team; not wins over Iowa State, Oklahoma, and Oklahoma State. Baylor played a physical and spirited brand of football in 2021, and that is what Aranda wants from his guys, even though he may not show it.
Aranda is one of the hottest names in college football and has been tied to several job across the country, including Oklahoma last week. Even though there are jobs out there that would pay more, it sounds like Aranda is very happy in Waco and intends on staying there for the long haul.
That is great news for Baylor fans because Aranda's family culture is already paying dividends and it should only get better from here.