Big 12 News
Former Five-Star QB Quinn Ewers Eliminates TCU: Report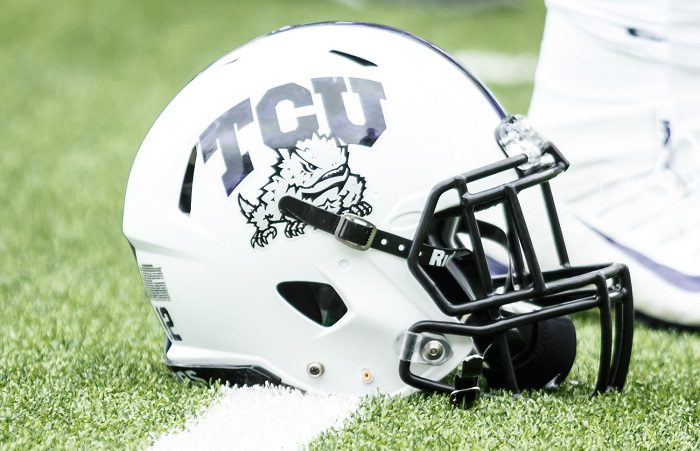 The Quinn Ewers Sweepstakes is down to two teams: the Texas Longhorns and the Texas Tech Red Raiders. Sonny Dykes and TCU were eliminated from contention according to a report from Anwar Richardson of Rivals.com:
"Former Ohio State QB Quinn Ewers is scheduled to visit Texas on Saturday, according to sources close to the situation. Ewers is deciding between Texas & Texas Tech, but TCU was recently eliminated. Those close to the situation hope Ewers decides by Monday."
It doesn't sound like TCU was really close to landing Ewers anyways, but the fact that this is now a two-horse race means that things are heating up for one of the biggest Big 12 recruiting battles of recent memory.
Ewers was committed to Ohio State as the top player in the 2022 recruiting class. However, as NIL started to pick up steam around the country, Ewers felt that staying in high school was limiting his financial opportunities, which in hindsight, it was. At the time there were restrictions regarding NIL deals in Texas, so Ewers just went to Ohio where he signed a three-year deal with CT Sports Marketing worth an estimated $1.4 million in August. Ewers also reclassified to the 2021 recruiting class meaning he showed up in Columbus a year earlier than expected.
However, this proved to be a loss for the Buckeyes in the long run because CJ Stroud was the starter nearly all season and solidified himself after a few rough starts. Ewers obviously felt slighted and entered the transfer portal on December 6, and now he has headed back to the state of Texas will suitcases full of cash.
Ewers, a product of Southlake Carroll, originally committed to Texas before switching to Ohio State. That makes the Longhorns the favorites to land Ewers now out of the transfer portal. Don't count out Joey Mcguire and the Red Raiders though, as they have reportedly made a hell of a run at the generational talent and made this an interesting race. As Richardson said above, people close to Ewers hope that the decision will be made by Monday, so buckle up this weekend; this one is coming into the home stretch.