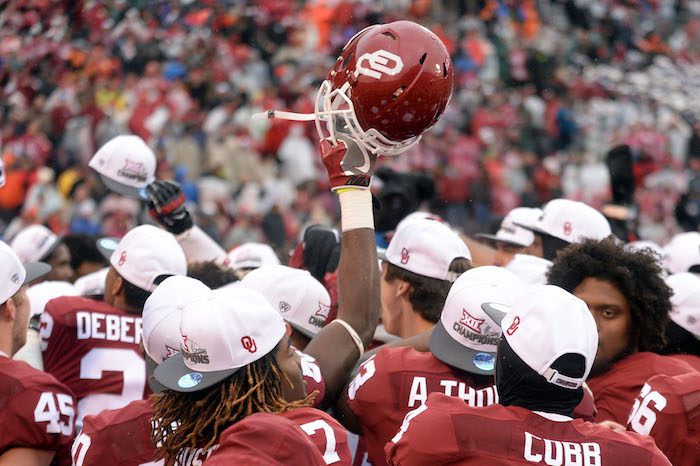 Jerry Schmidt was Bob Stoops' first hire in 1998 when he took the Oklahoma job. As the Strength and Conditioning Coach, it was Schmidt's responsibility to ensure that players were in the proper shape, both mentally and physically, to make it through a grueling season of college football. Schmidt, or "Schmitty" as the players call him, certainly did that, although his methods were a bit… unorthodox.
When Lincoln Riley became the head coach in 2017, his first staff change was to let Schmidt go in favor of reality TV star Bennie Wylie. Schmidt would leave Norman and head to College Station, where he served as the Director of Athletic Performance for the Texas A&M Aggies.
Roll the clock forward five years and Lincoln Riley has left for USC and former Oklahoma and Clemson defensive coordinator Brent Venables is the man calling the shots in Norman. Who does he bring in as his Director of Athletic Performance? None other than "Schmitty" and things will be vastly different during the offseason because of it. The reaction of former players should tell you everything you need to know about the man making his return to Norman after a four-year hiatus. "Schmitty's" workouts are a thing of legend, and several of his former athletes gathered around the campfire to tell those stories when it was announced that he would return to Norman.
Here are some of the things that Oklahoma players will have to look forward to during the offseason:
It's safe to say that Oklahoma will quickly shake the "soft" moniker that people have thrown around for the past couple years. Oklahoma was known for tenacity and toughness when Schmidt was in charge of S&C and that just wasn't the case under Wiley.
Wylie was the "cool" hire at first, and it seemed like things would just roll right along under his watch, but his mentality towards the game of football started to rear its ugly head over the past two seasons. Towards the end of the Riley regime, Wiley had lost a lot of his credibility with the team because of his lack of focus on power and strength and solely focusing on speed training. That showed up on the field, especially in the trenches, as Oklahoma was dominated by more physical football teams at the point of attack.
Schmidt is a fantastic hire for Venables and one that should excite both players and fans. Well, more so fans, but the players will be better because of it.