Big 12 News
Brent Venables Contract Worth $43.5 Million Over Six Years: Report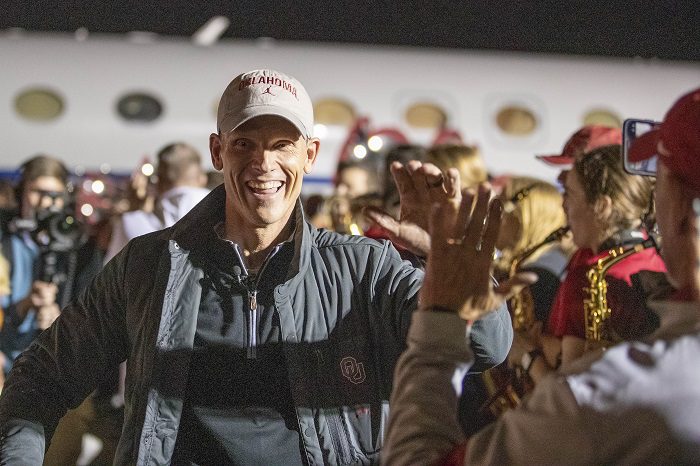 Oklahoma's search for a head coach has been settled for five days now, and as of Friday morning, the details of Brent Venables' contract have just been released, and *whew*, Brent will be able to buy all of the Whataburger he could ever want.
According to ESPN, Venables' new contract with Oklahoma is worth $43.5 million over six years, which averages $7.25 million annually and runs through the 2027 season, making it one of the richest contracts for a first-year head coach in college football history.
Venables' salary will increase by $100,000 each year through the life of the contract and he would collect a $400,000 bonus for winning the national championship.
Now, the OU Board of Regents still has to approve the deal, but it is expected to be passed without much opposition.
When he was at Clemson, Venables was the highest-paid coordinator in the country at $2.5 million a year. He was, of course, a vital part of the Tigers' success over the 10 years he spent at Clemson. His defense was a major factor in winning two national titles under Dabo Swinney.
Here is Clemson's ranked in total defense under Venables since 2012:
2021- 9th (301 YPG)
2020- 15th (327 YPG)
2019- 1st (244 YPG)
2018- 4th (277 YPG)
2017- 6th (278 YPG)
2016- 9th (314 YPG)
2015- 7th (296 YPG)
2014- 1st (259 YPG)
2013- 25th (356 YPG)
He will have quite the rebuild in Norman if he is to replicate that kind of production with the Sooners, but if the way they are paying him is any indication, Oklahoma thinks they have the right man for the job.