Trending Now
Does ACC Need a New TV Deal to Keep Miami From Leaving?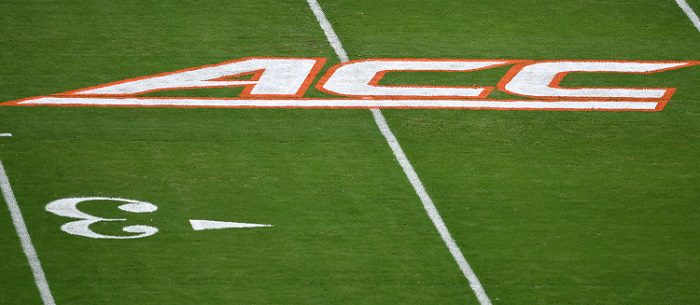 New Miami (FL) athletic director Dan Radakovich has a lot to worry about as he takes over the program, including the ACC's television deal.
Might that deal, if it's not re-worked or doesn't yield more revenue for the Hurricanes, lead Miami to shop itself to another conference?
That's what Manny Navarro of The Athletic wrote about in a piece on Thursday. The piece was an expansive one on the challenges that Radakovich — a Miami alum — faces as he takes over the athletic department.
Money is one of them. Per the report, the ACC's current television deal yields the least revenue of any of the Power 5 conferences. That deal runs through 2036, and new ACC athletic director Jim Phillips now has the task of turning that current contract into something more.
Radakovich, who just left as Clemson's athletic director, told The Athletic that he's been involved in larger conversations about that issue.
"It doesn't happen overnight," Radakovich said. "But a lot of inroads have been made as it relates to that. The alliance that we talked about with the Big Ten and the Pac-12, I think may have some legs and some different ways of doing some things (that will) gather revenue for the league. But because football is the linchpin for that and scheduling in football has been done so far ahead, it's not going to be immediate. So it's a challenge for Jim, and it's a challenge for each one of the member institutions."
Radakovich also said that in five to eight years college athletics "may look very different than it is today."
Miami has won five national championships in football and joined the ACC in 2004. But, the glory days of the 'U' haven't followed the program to the ACC, where the Hurricanes haven't won an ACC title and have made the ACC title game just one time. The Hurricanes are on their sixth head coach since joining the ACC, with former Hurricanes player Mario Cristobal leaving Oregon to take over the program.
You can find Matthew Postins on Twitter @PostinsPostcard.