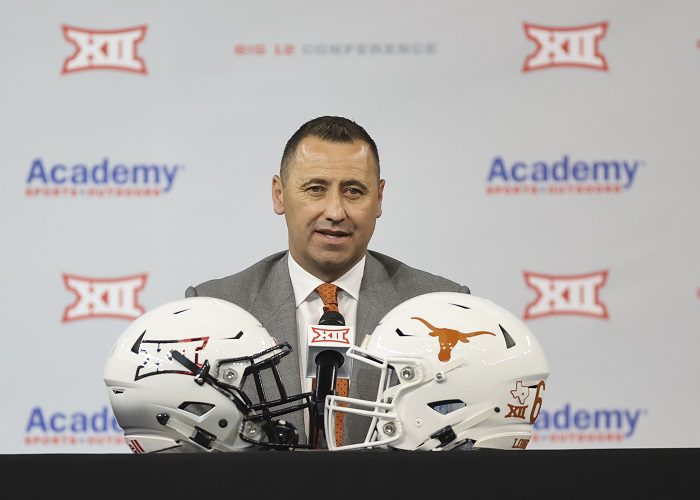 The Texas Longhorns 2022 quarterback battle just got a lot more interesting as former five-star recruit Quinn Ewers has decided to transfer to the 40 acres, according to a report from Yahoo's Pete Thamel. Ewers picked Texas over Texas Tech and TCU.
Ewers was committed to Ohio State as the top player in the 2022 recruiting class. However, as name, image and likeness opportunities started to pick up steam around the country, Ewers felt that staying in high school was limiting his financial opportunities. At the time there were restrictions regarding NIL deals in Texas, so Ewers just went to Ohio where he signed a three-year deal with CT Sports Marketing worth an estimated $1.4 million in August.
However, Ewers played just two snaps for the Buckeyes and he announced his intentions to transfer earlier this month.
Ewers, a product of Southlake Carroll, Texas, was likely enticed by head coach Steve Sarkisian's offensive acumen and his 2020 development of Mac Jones with Alabama, who became a first round NFL Draft pick and his now leading the New England Patriots, who are in first place in the AFC East.
And for Texas, after a 5-7 season, Steve Sarkisian has already said there will be an open quarterback competition for 2022, but instead of it only being Hudson Card and Casey Thompson, Quinn Ewers is now officially in the mix.