Big 12 News
Four-Star LB Kobie McKenzie Flips Back to Oklahoma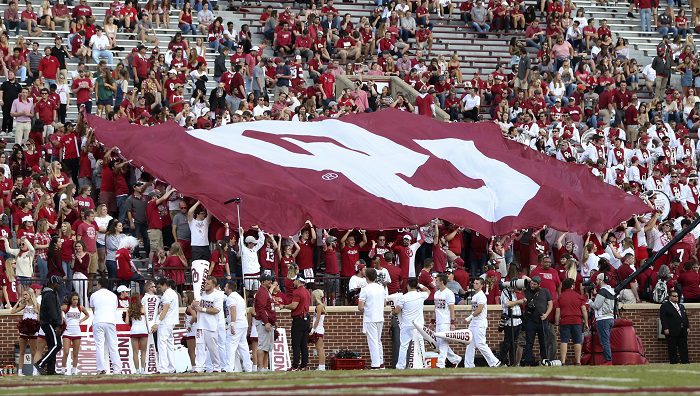 Over the span of two weeks, four-star linebacker Kobie McKenzie has been committed to a team on both sides of the Red River. Originally, he was committed to Oklahoma for a period of about two years under the recruitment of Lincoln Riley. When Riley and the entire defensive staff left Oklahoma, McKenzie quickly decided that Texas was the place to be amid the chaos in Norman and committed to the Longhorns on December 5th.
Well, Brent Venables had something to say about that, and whatever it was convinced Kobie that Oklahoma was his home for the next four years.
This is a huge win for Venables and staff, as McKenzie is the No. 13 linebacker in the 2022 class and a priority for Oklahoma since day one.
McKenzie, a senior from Lubbock, Texas, is listed at 6'2″ 245 lbs and has the frame to be a prototypical linebacker in Venables' scheme. His 247Sports Composite score of 0.9423 makes him the second-highest ranked defensive commit for Oklahoma, behind only Gentry Williams (0.9656).
As an aggressive downhill tackler, McKenzie should be someone who finds a role quickly in Oklahoma's new defensive scheme. If he can hit the weight room hard in the offseason under Jerry Schmidt, Kobie could see himself as a star at Oklahoma for the foreseeable future.