Baylor Bears
Deuce Vaughn, Abram Smith Named Finalists for Earl Campbell Tyler Rose Award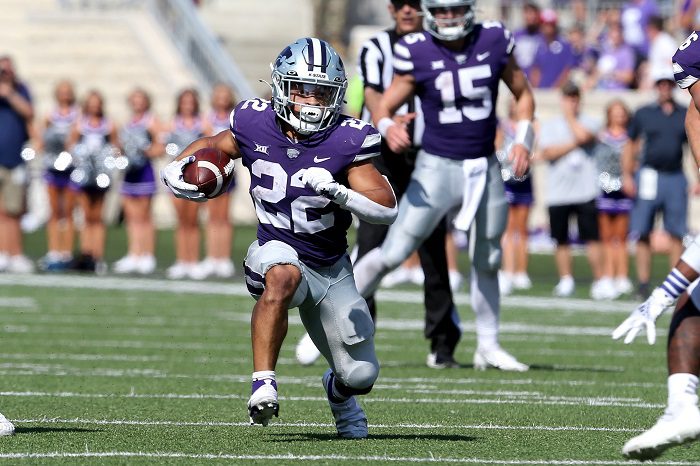 Deuce Vaughn has been lightning in a bottle since he stepped onto campus in 2020, and this season was even better than his first. The sophomore running back ranked sixth in the country in all-purpose yards, with 1,729 and only trailed Iowa State's Breece Hall (1,766) for tops in the Big 12.
On Tuesday, as recognition for his spectacular season, Vaughn was named as a finalist for the Earl Campbell Tyler Rose Award, annually given to the top offensive player who also exhibits the enduring characteristics that define Earl Campbell: integrity, performance, teamwork, sportsmanship, drive, community and tenacity. In addition, the nominee must either be born in Texas, graduated from a Texas High School, and/or played at a Texas-based junior college or four-year Division I Texas college.
Vaughn was not the only player from the Big 12 to meet those qualifications, however, as Baylor senior running back Abram Smith made the list as well. Smith rushed for 1,429 yards in 2021, good for seventh in the country and second only to Breece Hall (1,464) in the Big 12. (Man, that Hall guy must be pretty good.) Smith actually moved back to running back in 2021, after earning four starts for the Bears as a linebacker in 2020; he averages 11.5 tackles and 1.25 TFLs in those four starts.
Here is a list of the five finalists for the Earl Campbell Tyler Rose Award, courtesy of the Tyler Morning Telegraph:
Sincere McCormick; RB (UTSA)
Abram Smith; RB (Baylor)
Deuce Vaughn; RB (Kansas State)
Garrett Wilson; WR (Ohio State)
Bailey Zappe; QB (Western Kentucky)
Smith, Vaughn, and the other three finalists will travel to Tyler, Texas, on January 12, where the award will be announced at the annual award banquet.