Big 12 News
Top JUCO Offensive Lineman James Neal Commits to Iowa State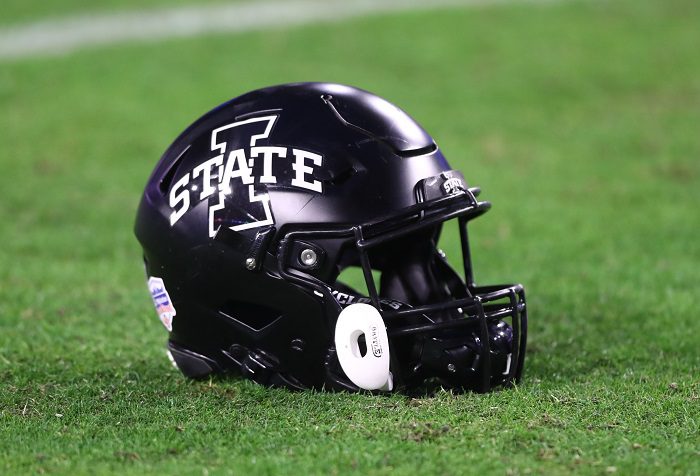 After a barrage of five players transferring out of the program yesterday, Iowa State got some good news late Monday night. 2022 JUCO offensive lineman James Neal announced that he would be playing for the Cyclones next season. The 6'6″ 300-pound offensive tackle is ranked as the No. 7 JUCO OT and the 14th-ranked Juco player in Kansas and had offers from FAU, Georgia Tech, and UMass among others.
Neal played the 2021 season at Independence Community College, the school where the 2017-18 seasons of Last Chance U were filmed. Coach Jason Brown's infamy was born during those two seasons, but was forced to resign after the 2018 season for "insensitive remark." Fortunately for Neal, he never had to work with Brown and was part of an 8-2 season for the Pirate in 2021, losing to Hutchinson CC in the KJCCC Semifinals.
With Neal's commitment, Iowa State's 2022 class is ranked 26th in the nation and third in the Big 12. This class is very well-balanced for the Cyclones, with nine offensive players, 10 defensive players, and the nation's second-ranked punter, Tyler Perkins.
After the max exodus over the past few weeks, its probably safe to say that Matt Campbell is glad to receive some good recruiting news as his team prepares for their bowl game.
Iowa State takes on No. 19 Clemson in the Cheeze-It Bowl on December 29th in Orlando, Florida.