Big 12 News
West Virginia RB Leddie Brown Declares for 2022 NFL Draft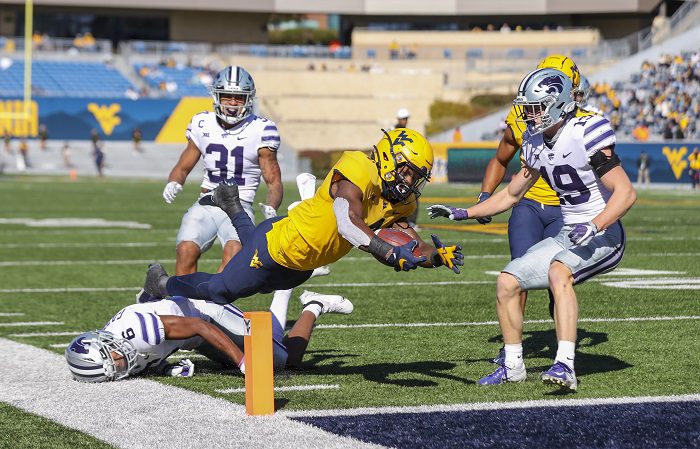 The "Baddest Man in Morgantown" is headed to the next level, as Leddie Brown declared for the NFL draft on Thursday. Brown rushed for 1,035 yards and 13 touchdowns in 2021 and is a big part of why the Mountaineers are headed bowling this season.
West Virginia went a perfect 5-0 when Brown topped 100 yards rushing this season, and an incredible 11-1 in the 12 times he topped the century mark in his career. It's a pretty simple recipe for success, give Leddie the ball and you win games.
Brown, a senior, was expected to declare after the season and closed out his career in Morgantown with back-to-back games of 156 and 158 yards rushing respectively in wins over Kansas and Texas. He announced his decision via Twitter on Thursday afternoon, in a heartfelt message to WVU fans.
"After much thought and careful consideration with my family, I have decided to opt-out of the Guaranteed Rate Bowl to focus on preparing for my lifelong dream. Thank you Mountaineer nation for your unwavering passion and support."
Brown totaled 2,888 rushing yards and 27 rushing touchdowns in his career, adding 86 receptions for 604 yards and five touchdowns. 
The Mountaineers take on Minnesota in the Guaranteed Rate Bowl on December 28, and will turn to sophomore Tony Mathis Jr. as the lead back going forward.