Big 12 News
Texas QB Casey Thompson Enters Transfer Portal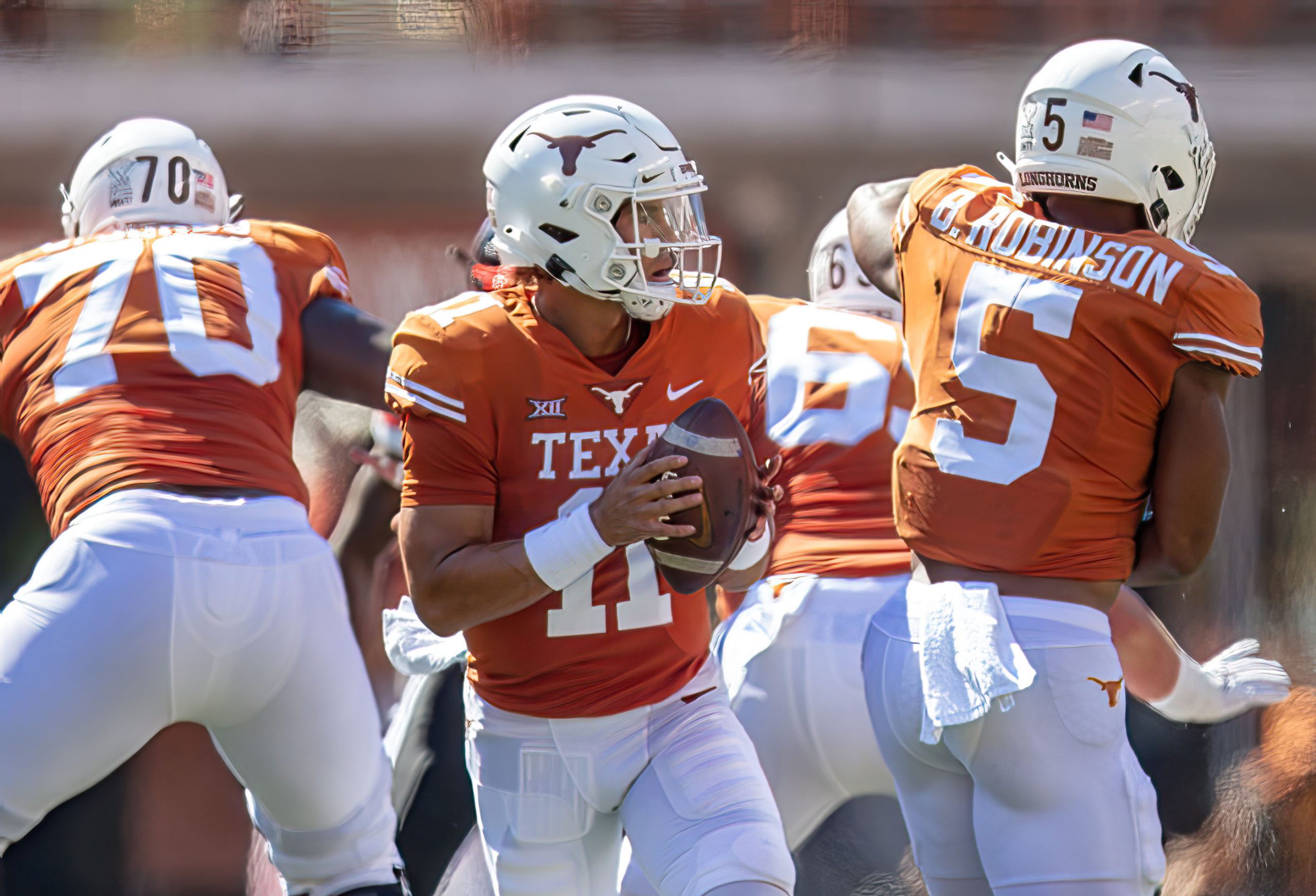 The Big 12 leader in touchdown passes for 2021 is on the move, as Texas quarterback Casey Thompson has entered the Transfer Portal. Thompson, who started 10 games for the Longhorns this year, is a junior and will have two years of eligibility remaining wherever he ends up for the 2022 season.
Thompson's decision to transfer comes just days after Ohio State transfer Quinn Ewers chose Texas as his landing spot and the Longhorns signed 2022 four-star quarterback Maalik Murphy on Wednesday.
While the news came down on Friday, Thompson released a statement about his decision on social media on Sunday night.
Charles Thompson, Casey's father, and former Oklahoma quarterback is optimistic about Casey's future and told 247Sports he is "confident [that] Casey will end up at a place that appreciates his talents, leadership and work ethic" and also added that Casey "has some strong Power Five options."
Thompson earned the starting job after Hudson Card fell apart in a 40-21 loss to Arkansas, and was spectacular all the way through the Red River Rivalry, where he threw five touchdowns and no interceptions in a 55-48 loss to Oklahoma. However, in that game, Thompson injured his throwing hand and never quite looked the same all year.
If Caleb Williams was to leave Oklahoma, which a possibility, the Sooners would be a school to watch for Thompson. According to Casey's father, Thompson had already enrolled at OU previously after losing out to Sam Ehlinger for the starting job. Ultimately, Casey decided to stick it out with Texas but the result has been the same. Quinn Ewers is the guy going forward, Casey gets a new chance somewhere else, and Charles Thompson doesn't have to wear burnt orange anymore. Everybody wins.