Trending Now
YouTube TV Drops ESPN Right as College Football Bowl Season Gets Started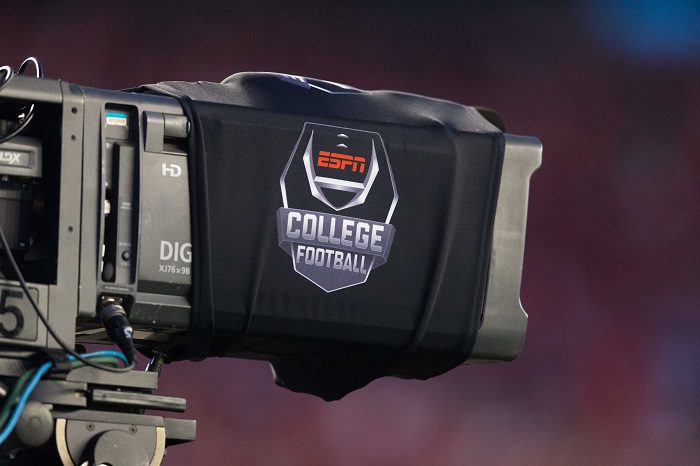 For many, the weekend before Christmas is the unofficial start of the college football bowl season, but if you're a cord-cutter with YouTube TV, you'll have to wait.
On Friday night, YouTube TV subscribers lost access to a basketball game in progress between the Los Angeles Lakers and Minnesota Timberwolves. And it wasn't a fluke. That's because YouTube TV subscribers lost access to channels including ESPN and FX after YouTube's agreement to carry programming from Walt Disney Co. expired Saturday.
The companies are fighting over distribution fees for the Disney channels. A sticking point is YouTube TV's request for a clause that would guarantee it pays the same rate as distributors of a similar size, according to the Wall Street Journal.
Disney said in a statement, "We've been in ongoing negotiations with Google's YouTube TV and unfortunately, they have declined to reach a fair deal with us based on market terms and conditions. As a result, their subscribers have lost access to our unrivaled portfolio of network. We stand ready to reach an equitable agreement with Google as quickly as possible in order to minimize the inconvenience to YouTube TV viewers by restoring our networks. We hope Google will join us in that effort."
Meantime, YouTube TV has said in its own statement, "We've held good faith negotiations with Disney for several months. Unfortunately, despite our best efforts, we've been unable to reach an equitable agreement before our existing one expired, and their channels are no longer available on YouTube TV. We know this is frustrating news for our customers, and not what we wanted. We will continue conversations with Disney to advocate on your behalf in hopes of restoring their content on YouTube TV."
YouTube TV is estimated to have about 4 million subscribers. The company has said it would drop its monthly subscription price to $49.99 from $64.99 as long as the Disney channels are unavailable.