Trending Now
Watch: WVU Offensive Lineman Doug Nester Proposes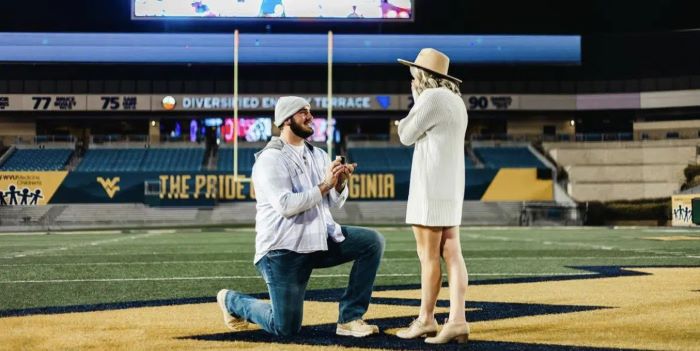 As West Virginia prepares to take on Minnesota in the Guaranteed Rate Bowl, offensive lineman Doug Nester is prepared to take the next step in his relationship with his now fiancé.
Nester, a West Virginia native who transferred to WVU from Virginia Tech proposed to his now-fiancé, Bryn Osburn, on Friday at the 50-yard line of Milan Puskar Stadium and she said yes!
Nester and Osburn both graduated from Spring Valley High School.
Osburn is a sophomore at Kentucky Christian University where she plays softball.
Congratulations Doug and Bryn!