Trending Now
Cincinnati's Luke Fickell Named Eddie Robinson Coach of the Year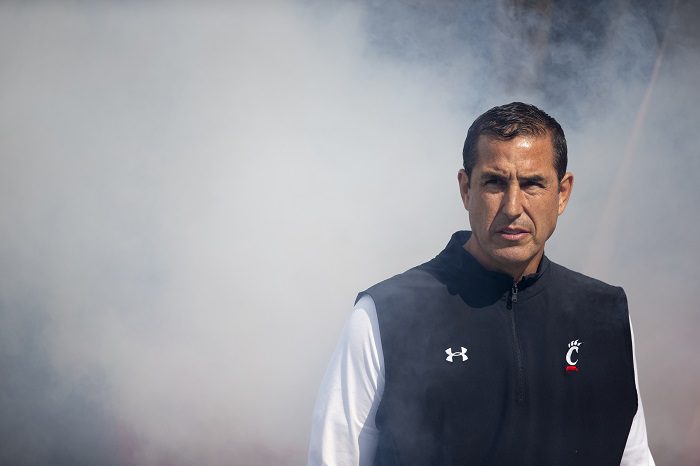 After a 13-0 season, an AAC Championship, and a College Football Playoff berth, the Cincinnati Bearcats are having their best season in school history. In fact, the Bearcats are in the midst of a 33-4 run dating back to the 2019 season.
Sure, Desmond Ritter and Jerome Ford have been monumental in building that type of consistency over the past three seasons, but Luke Fickell is the man responsible for running the show in Cincinnati, Ohio.
That's why Fickell has been named the 2021 Eddie Robinson Coach of the Year.
Fickell and the Bearcats have made history in 2021, becoming the first "Group of Five" team to "break the glass ceiling" and enter the Playoff field. They will have to face the perennial titan Alabama Crimson Tide to make it to the next level, but Fickell and his team aren't worried about history or being the flag bearer for the G5 schools.
"We don't want to feel like we're carrying some flag for the non-big schools, so to speak," Fickell said. "We just want to be us."
Statements like that give a glimpse of the mindset that has helped Fickell lead his team to consistent success over the past four seasons. It's also why he is a three-time AAC Coach of the Year, the 2021 Home Depot Coach of the Year and now the 2021 Eddie Robinson Coach of the Year.
Fickell and the Bearcats take on Alabama in the Goodyear Cotton Bowl Classic – Playoff Semifinal game on New Year's Eve at 2:30 PM. Alabama is currently favored by 13.5 points.