Trending Now
Fans Can Watch the College Football Playoff at Select Cinemark Movie Theaters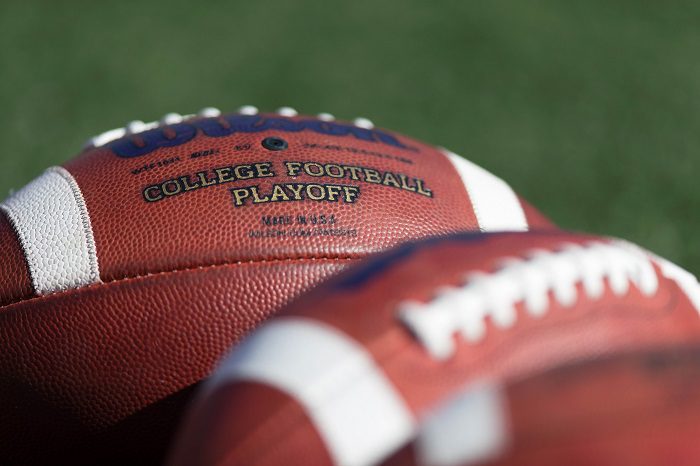 Cinemark is teaming up with ESPN to give fans a new experience for the 2021-22 College Football Playoff matchups.
The theater company announced on Monday that it would partner with ESPN to bring the following games to a theater near you in the coming weeks: the Cotton Bowl Classic, the Orange Bowl, and the College Football Playoff National Championship.
"All showings will include ESPN's live pre-game studio programming," Cinemark said, according to MarketWatch.
According to Cinemark, fans can reserve a seat with the purchase of a $10 concessions package, and special prizes will be offered after each contest.
The Semifinal games are both played on New Year's Eve in consecutive time slots. The Goodyear Cotton Bowl Classic will pit No. 1 Alabama (12-1) against No. 4 Cincinnati (13-0) at 2:30 p.m. CT, followed by No. 2 Michigan (12-1) vs. No. 3 Georgia (12-1) in the Capital One Orange Bowl at 6:30 p.m. CT.
The College Football Playoff National Championship Game is scheduled for Monday, January 10th, at 7:00 p.m. CT.