Big 12 News
Four-Star Athlete Jaren Kanak Flips From Clemson to Oklahoma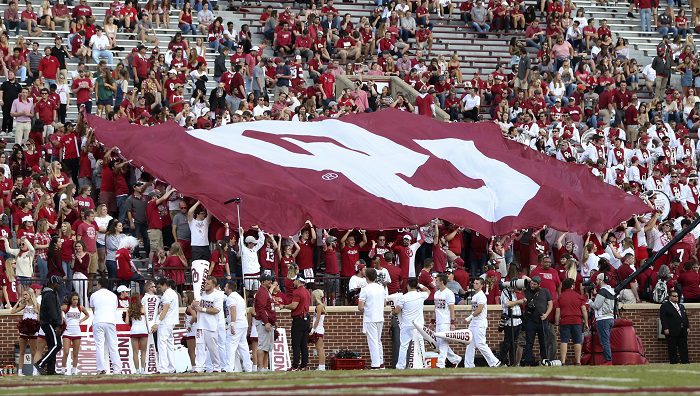 After Brent Venables left Clemson to take the Oklahoma job, several highly-ranked defensive recruits decommitted from the Tigers and have started looking elsewhere to take their talents.
Jaren Kanak, a four-star athlete from Hays, Kansas, just went radio silent when it happened. At the time of this post, Kanak's Twitter page still has his commitment announcement to the Tigers pinned to his profile. However, as Bob Przybylo of SoonerScoop pointed out on Tuesday morning, Kanak is showing up in the Oklahoma student database as a mid-year enrollee.
A quick search in the student database, and his name is there. It showed up on Tuesday morning without as much as an announcement or a hint from Kanak.
Kanak is a serious addition for the Sooners, and could end up being a day-one contributor for Venables on the defensive side of the ball. Kanak is blazing fast and extremely physical; he recorded a 10.37 100m dash on the track and ran over half a team on his way to the endzone on the football field.
247Sports has Kanak ranked as the No. 6 Athlete in the 2022 recruiting cycle and its not hard to see why. Listed at 6'2″ 210-pounds and running a 10.37 100m in high school is a rare combination and is certainly something that Oklahoma lacks, until now.
Oklahoma's 2022 recruiting class currently sits at 10th nationally and will be headed upward after Kanak is officially part of the class.
UPDATE:
Jaren Kanak is now showing up on 247Sports as a commit in the 2022 class for Oklahoma. He was showing up as a Clemson commitment until around 11:00 a.m. CT and is now with the Sooners.