Big 12 News
Texas Target Arch Manning Won't Let Quinn Ewers Commitment Impact His Decision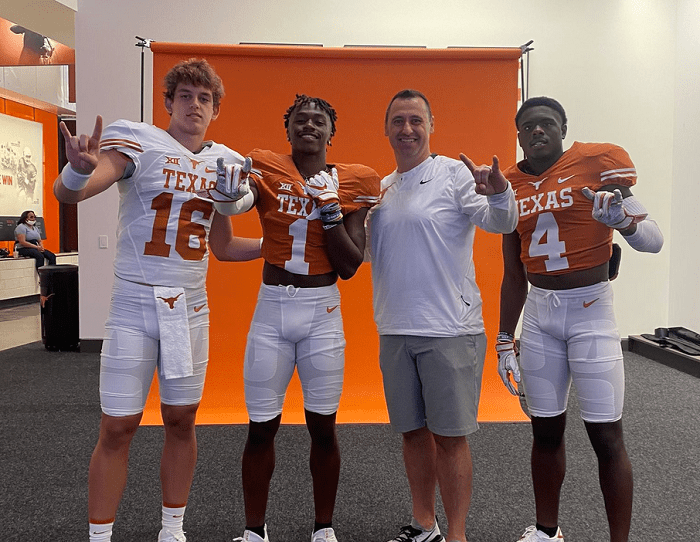 The Texas Longhorns made headlines when they landed former top recruit Quinn Ewers. However, the Ohio State transfer coming to Texas also raised questions about whether it would scare off the top quarterback of the 2023 class, Arch Manning.
The same week that Ewers committed to Texas, Casey Thompson, who started most of the 2021 season, entered the transfer portal. So, it is understandable that Texas fans would be concerned about Manning possibly wanting to go elsewhere with Ewers in the mix.
The good news for fans is that Manning does not seem concerned with facing competition at quarterback.
"I think there are going to be good players everywhere," Manning said in an interview with On3.com. "You can't really look at it based off other players and depth charts. I think you just have to find the best place for you. [Ewers] is a really good player. I stay in touch with him. He's a good guy. I'm excited to see what he can do this year and hear all about it."
That is good news for Texas as they remain one of the favorites to land Arch Manning, although Manning will not be making his decision quite yet.
"I'm not really looking to make a decision any time soon because of all the stuff that goes on," Manning said. "Changes with coaches and everything, it's been crazy."
Until a decision is made, Texas fans can continue to dream about the potential of having a string of top quarterbacks in their program.