Oklahoma Sooners
Bob Stoops is Letting Oklahoma Players Negotiate Alamo Bowl Curfew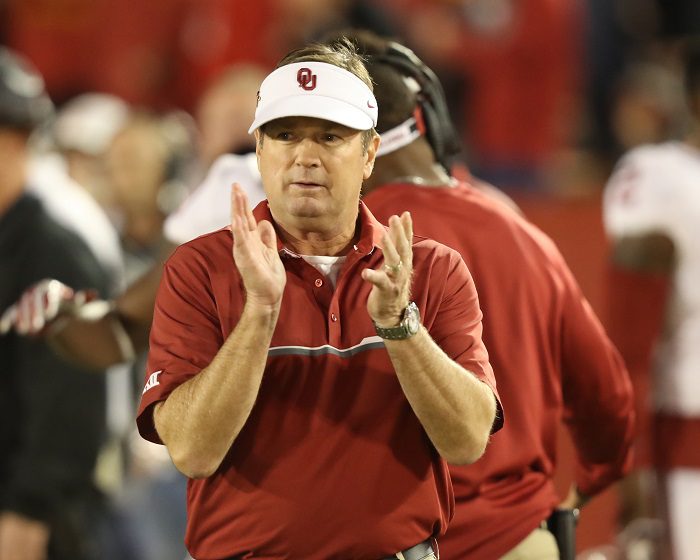 Bob Stoops has apparently softened in his old(er) age, at least according to one of the current players.
Stoops is of course the former longtime coach of the Sooners, who is now the interim head coach after Lincoln Riley stunningly bolted Norman for sunny Sothern California.
And with Stoops leading Oklahoma in the Alamo Bowl this week against the Oregon Ducks, one of his players shared an interesting tidbit about how he's handling the team.
According to defensive back Pat Fields, who spoke at the Alamo Bowl press conference, Stoops is letting his players negotiate their curfew, while also giving huge praise to the College Football Hall of Fame coaching, saying in part, "That we can call a Hall of Fame coach literally off the golf course to come in and coach… I think that speaks to what the University of Oklahoma is."
Here's the video:
There's no doubt that Bob Stoops' relationship with the University of Oklahoma is unique and special, and it's clear the current players, most of whom have little to no familiarity with Stoops directly, have immense respect for him.
Fields even added there, when addressing the curfew, "The biggest thing is he doesn't have to take it out of us. We want to elevate our game because we're playing for him… everyone wants to live up to the legend status of him."
When you see a line like that from a player, when motivation is often times the deciding factor in bowl games, can you say, Sooners by a million?!