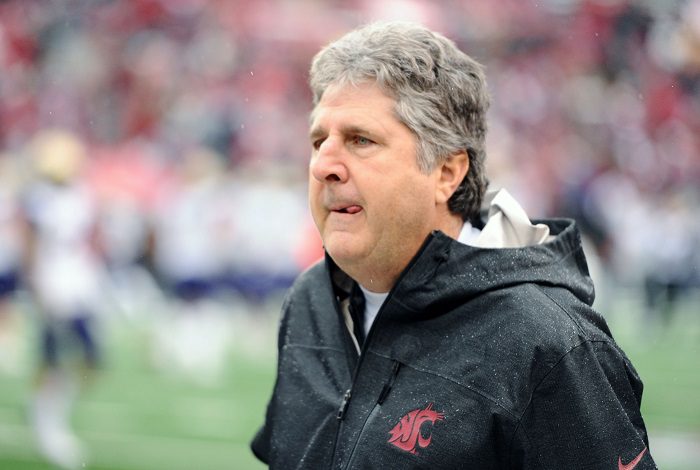 The Liberty Bowl is one of the most intriguing match ups of the college football bowl season as Mike Leach, now the head coach at Mississippi State, takes on his former team for the first time since being fired: the Texas Tech Red Raiders.
There's no doubt there is still some hard feelings around how Leach left the program, and he continues to have some die-hard supports who are more on "Team Mike Leach" than they are Texas Tech supporters.
So with Leach in Memphis for the Liberty Bowl and surrounded by lots of Tech fans, at least a couple showed up to the Mississippi State team hotel to cheer on the former head coach.
Here's the video.
Needless to say, the video has caused quite a bit of controversy from Texas Tech fans, with many considering these fans to not actually be Red Raiders fans.
And now, the anticipation for the Liberty Bowl just went up a couple of notches, and I still consider it one of the best Big 12 bowl match ups this year.