Trending Now
List of 2021-22 Bowl Games Cancelled Due to COVID-19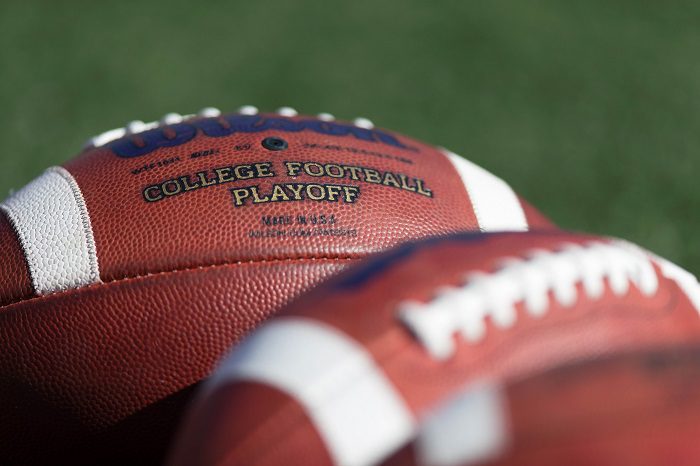 The bowl season is one of the most exciting parts of the sports calendar. It's a time of year when many people are off of work for the holidays, and have a chance to kick back and enjoy some college football for the week between Christmas and New Year's. But this year has been different, as several bowl games have already been cancelled due to COVID-19.
Here's a rundown of the college football bowl games cancelled thus far. And you can return to this page for updates as cancellations are expected to continue.
Holiday Bowl: UCLA vs. NC State
The Holiday Bowl was canceled on Dec. 28, just four hours before kickoff, when the UCLA football program reported COVID-19 issues and had to pull out of the game.
With no time to find an alternate opponent, North Carolina State was left with no one to play.
Arizona Bowl: Boise State vs. Central Michigan
Boise State has pulled out of the Arizona Bowl, according to multiple reports, due to COVID-19 issues with their program.
Later on Monday, it was announced that Central Michigan would play Washington State in the Sun Bowl on New Year's Eve, effectively cancelling the Arizona Bowl.
Sun Bowl (Rescheduled): Washington State to face Central Michigan
Brett McMurphy of The Action Network reported Sunday evening that Miami (FL) pulled out of the Sun Bowl in El Paso due to COVID-19 issues within the Hurricanes' program.
Washington State will play Central Michigan in the Sun Bow on New Year's Eve as a replacement for Miami. The Chippewas were supposed to play in the Arizona Bowl before Boise State exited the game due to COVID-19 issues.
Military Bowl: Boston College vs. East Carolina
The game was scheduled for December 27th, 2021 at Navy-Marine Corps Stadium in Annapolis, Maryland. Issues with BC caused the cancellation.
Fenway Bowl: SMU vs. Virginia
The game was scheduled for December 29th, 2021 at Fenway Park in Boston, Massachusetts. The game was cancelled due to COVID-19 issues with the Virginia football program. It was the inaugural Fenway Bowl and is unfortunately the second-straight bowl cancellation for SMU. Also, the game was set to be the final one for coach Bronco Mendenhall at UVA after he resigned from the program earlier this month.
Hawaii Bowl: Hawaii vs. Memphis
The game was scheduled for December 23rd, 2021 in Honolulu, Hawaii. Hawaii had the issues with COVID-19, along with a rash of season-ending injuries and transfers. However, there is far more drama in this story, with reports of players not wanting to play for head coach Todd Graham, which is the real reason for this cancellation.