Big 12 News
Mike Leach Actually Compliments Texas Tech After Getting Crushed in Liberty Bowl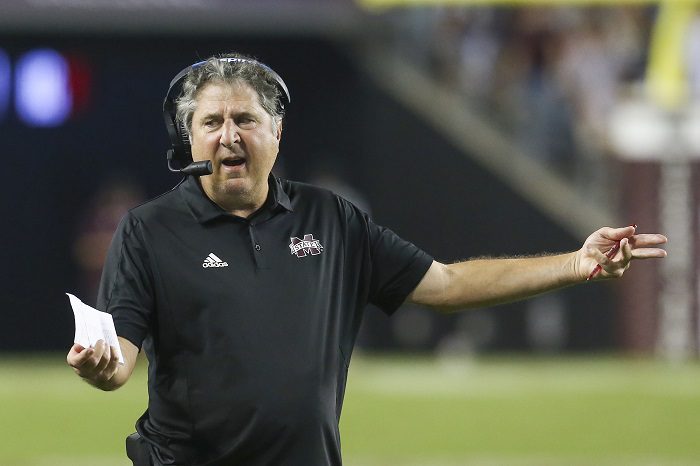 Mississippi State head coach Mike Leach was talking a lot of smack leading up to the Liberty Bowl against his former team. It was the first time Leach was facing his former team since he was fired after the 2009 season. He still believes Texas Tech owes him millions of dollars, and leading up to this game he made some controversial statements about the University and football program.
During media availability this week, Leach was asked how long he was will battle Texas Tech in court.
"Forever," Leach said. "Why not? I mean, what do I got to lose? I don't have anything to lose. I mean, they cheated me out of $2.6 million, plus four years remaining on my contract."
"I've been willing to settle this thing for a long time, but they don't seem to be willing to. I think that's unfortunate. I think all the people there are great. Some of the leadership, at least when I was there, was very sleazy and slimy and dirty. I enjoy naming names on it too, which I might as well. They all know who they are. We should get this thing settled. They should pay me. And we should all celebrate achievements together. But that doesn't seem to be what they have in mind."
But then came the game, and Tech smacked down Leach's Bulldogs 34-7. And that caused Leach to give praise to his former team, saying, "We didn't get out of the blocks particularly well, we never got in a rhythm and I thought Texas Tech did a great job keeping us out of rhythm. They beat us on all sides of the ball…. they deserve credit for preparing the way they did and playing the way they did."
Here's the video from Carlos Silva of the Lubbock Avalanche Journal.
Maybe if Leach took his own advice and focused more on preparing for the game over running his mouth his team might've not gotten punched in the mouth. Oh, and don't look now, but the SEC is 0-4 in bowl games thus far.
But just remember, that's because the SEC only wins bowl games it cares about.