Big 12 Previews
West Virginia vs. Minnesota: Guaranteed Rate Bowl Preview and Prediction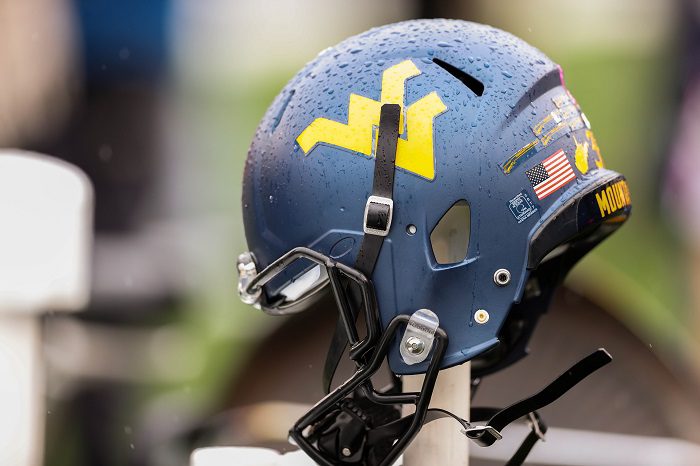 Here is everything you need to know about the West Virginia Mountaineers and the Minnesota Golden Gophers in our Guaranteed Rate Bowl preview.
Game Info
10:15 PM ET, Tuesday, December 28, 2021; Chase Field; Phoenix, Arizona
TV: ESPN
Radio: West Virginia: Mountaineer Sports Network
Records: West Virginia: 6-6; Minnesota: 8-4
Ranking: N/A
Last game: West Virginia: def. Kansas 34-28; Minnesota: def. Wisconsin 23-13
Fun Fact: West Virginia and Minnesota have never met before, with both programs being having played organized football for more than 130 years! Minnesota started back in 1882 and West Virginia in 1891.
Key players
West Virginia
RB Tony Mathis Jr.: Mathis Jr. has the task of replacing Leddie Brown, the "Baddest Man in Morgantown." Brown rushed for 1,065 yards and 13 touchdowns in 2021 and was the primary weapon for the Mountaineers. Mathis has yet to score this season but is averaging 4.3 yards per carry. If the Mountaineers are to win this game, they will need Mathis Jr. to step up in a big way.
DE Dante Stills: WIth six sacks, an interception, and a forced fumble on the season, Stills is a do-it-all defender for West Virginia and will need to be active against Minnesota's front. The Golden Gophers will try to establish the run early and often, and Stills and the rest of the West Virginia front seven will need to get penetration and create havoc while on the field.
Minnesota
Minnesota Running Backs: The Golden Gophers have had a running back-by-committee approach in 2021 as Ky Thomas, Mar'Keise Irving, and Trey Potts have combined for 1,802 yards and 15 touchdowns after star running back Mohamed Ibrahim went down in week one against Ohio State. They each average right around five yards per carry, pointing to solid play from the offensive line. One, or all of them, will need to get going against a West Virginia rush defense that ranks 36th in the country, allowing 129.3 yards per game.
LB Jack Gibbens: As a graduate transfer from FCS-program Abilene Christian, Gibbens leads Minnesota with 86 tackles on the year and is fresh off of a 10 tackle performance in a win over No. 14 Wisconsin. He has posted at least eight tackles in each of the past four games and will surely be busy in this one as well. PJ Fleck has gone on the record, saying that he would "like to have 11 Jack Gibbens" on defense, pointing to not only his effort on the field but his impact on the team as an individual.
Key storylines
West Virginia
Can West Virginia run the ball with Leddie Brown headed to the NFL Draft? History would say no, as the Mountaineers backfield is void of a player topping 300 yards rushing on the year and the second-leading rusher is backup quarterback Garrett Greene with 297 yards on 48 carries. If West Virginia can use Greene to establish the run and get some production from Tony Mathis Jr. the Mountaineers should be able to use Winston Wright and Bryce Ford-Wheaton to attack Minnesota through the air. However, they are facing the ninth-ranked rushing defense in the country, and breaking in a new running back against that smells like trouble.
Minnesota
Minnesota's defense has been stifling this season, allowing only 284.8 yards per game; that is good for fourth in the country. The Golden Gophers rank ninth against the run and 10th against the pass, so there isn't really a weakness to this unit. If Minnesota can frustrate the Mountaineers and force them into a couple of mistakes, then the Golden Gophers could be "rowing the boat" all night long.
Prediction: Minnesota 27, West Virginia 10
I think West Virginia is in a bad spot here. Not only are they facing a defense on par with Oklahoma State (who beat them 24-3) but they are playing an 8-4 team coached by PJ Fleck who beat a 14th-ranked and red-hot Wisconsin team the last time they saw the field. You add to that your leading rusher and offensive weapon in Leddie Brown opting out for the NFL Draft and you have trouble brewing. Minnesota is currently favored by 4.0, and I think they cover that without much resistance.