Trending Now
'No Bubble:' NCAA Intends To Hold 'March Madness' as Scheduled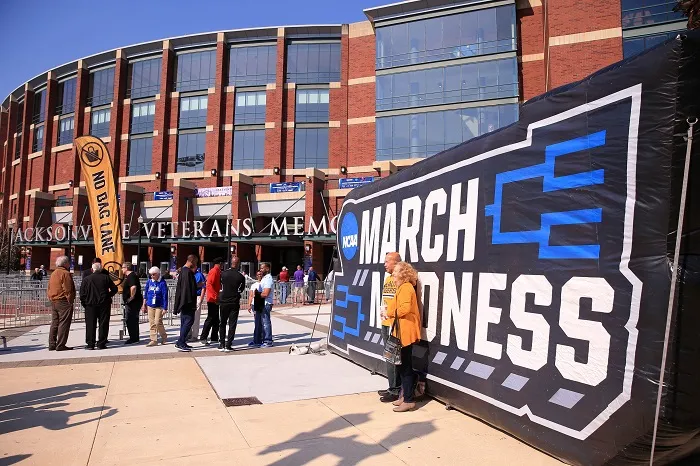 The NCAA has no plans to adjust its schedule or sites for the NCAA Men's and Women's basketball tournaments for 2022, as they did a season ago.
While not a 'final' decision, NCAA senior vice president in charge of basketball Dan Gavitt told NCAA.com that there have been "no discussions" about changes to the tournament format, schedule or sites in the wake of the rise of the COVID-19 omicron variant.
"At this point, we are continuing the planning for the NCAA basketball championships with the normal format, schedule and multiple host sites," Gavitt said.
The men's Final Four is scheduled to be held in New Orleans while the women's Final Four is slated for Minneapolis.
Last year the entire men's tournament was held in the state of Indiana, with most of the tournament held in Indianapolis. The women's tournament was primarily hosted in San Antonio. Both were in 'bubble' environments, with players, coaches and other NCAA personnel not allowed to leave the bubble until they were eliminated from the tournament.
Baylor won its first men's national championship. Stanford won the women's title.
"We are certainly closely monitoring the unfortunate and sudden COVID spike and will consider any adjustments as necessary for the health, safety and success of the championships," Gavitt said. "However, despite the current challenges we're experiencing in college basketball, the solutions to these problems during this phase of the pandemic are likely quite different than the dramatic championship format changes we had to adopt last year."
At this time last year, vaccines had barely been deployed and were only available to certain population groups. Now, there are three vaccines on the market and two newly-approved therapeutics. Plus, last season college basketball started two weeks late, and this season it started on time.
Still, the Big 12, like other leagues, is fighting COVID. This week, TCU had to postpone its first two conference games due to COVID issues within its program. Plus, the Oklahoma State-Texas Tech opener was moved to Jan. 13 due to COVID issues within the Oklahoma State program.
No women's programs have postponed Big 12 games to this point, but Oklahoma State, Texas and Texas Tech are among the programs currently dealing with COVID-19.
You can find Matthew Postins on Twitter @PostinsPostcard.
**Want to win a $20 gift card? Go sign up here and join our conversation! The best poster each week wins a gift card to your favorite establishment!**