Big 12 News
Texas Tech Megabooster Suggests Revenue Sharing Plan for College Athletes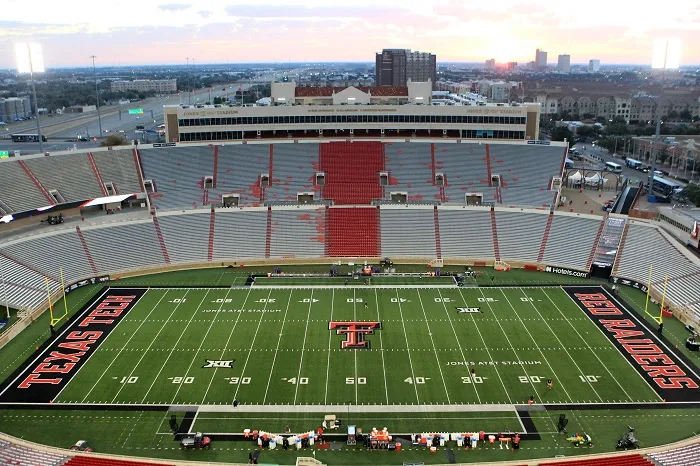 The issues around name, image and likeness in college athletics have grown in ways that many people never considered in recent months. You've got Texas Tech getting a "sponsor" for the offensive line. Meantime, Texas Longhorns offensive lineman have been offered $50,000 through a NIL opportunity. And these are just two examples that are scratching the surface of what has happened and what will continue to happen in the Wild West of Name, Image and Likeness.
Better answers are needed, and one of those potential solutions is coming from Texas Tech megabooster and billionaire Cody Campbell, who suggested to Mac Engel of the Fort Worth Star Telegram that a revenue sharing plan should exist between the colleges an the student-athletes.
Campbell laid the foundation for this idea that most athletes will not benefit from the current NIL rules, saying, "Only 1.6 percent of college players get to the NFL; if we let money cause us to lose focus on what is important — education, life lessons, and personal development that prepares the athletes for the rest of their lives — it will be to the great detriment of the thousands who currently benefit."
Then came his idea on a revenue-sharing plan between schools and players, that includes some direct payments and some payments into a trust.
"All college football and basketball players should be paid a cash amount, beyond their scholarship award. To maximize parity and fairness, the amount paid should be the same for all players but should be different among Power 5 schools than Group of 5 schools — say $50,000 per player for P5 and $25,000 per G5," he said.
Then, he expanded on the idea, by adding, "Half of the cash payment would be made to the players, and half would be deposited in a trust for their benefit. The trust would be managed by whatever entity manages the university's endowment, and the players would receive the full amount of the trust upon completion of their college degree."
He went on to add that each player would contract their name, image and likeness (NIL) rights with their school for $10,000 per year for P5 and $5,000 for G5. The school would be responsible for marketing the rights, and the players would receive a 25 percent royalty on any revenue the school receives from their NIL.
Campbell also went on to say that no high school athlete should be recruited until after their sophomore year of high school, with penalties being a federal crime.
Frankly, I'm sure many coaches would be on board with this, as would the majority of fans. If not, the name, image and likeness issues are only going to continue to spiral out of control. In many ways, they already have.
And now we're reliant on the NCAA or the federal government to fix it, two incredibly scary propositions.