Big 12 News
Oklahoma RB Kennedy Brooks Declares for NFL Draft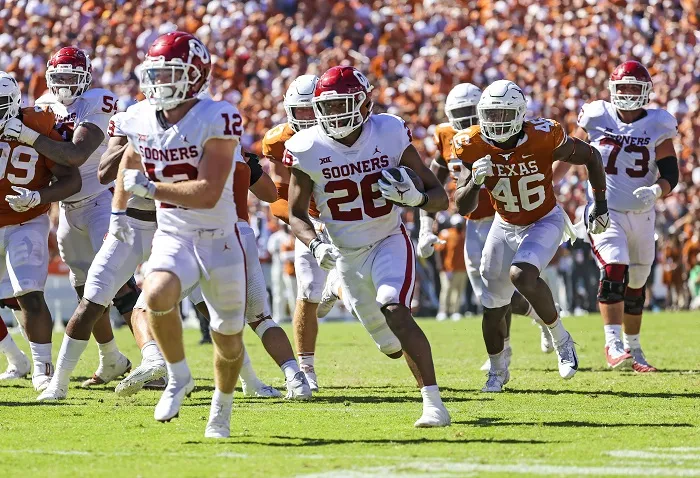 Oklahoma Sooners running back Kennedy Brooks announced on Twitter on Thursday that he is leaving the program and entering the 2022 NFL Draft. This announcement comes one day after Oklahoma crushed Oregon 47-32 in the Alamo Bowl, a game where Brooks racked up 142 yards and three touchdowns in the victory.
Brooks posted a lengthy letter on social media, writing on part, "I am proud to have earned my degree from such a great university, and I will forever be grateful for all the friendships I have gained, and experiences I've had along the way at Oklahoma."
Brooks finished the 2021 season with 1,253 rushing yards, good for 6.3 yards per carry and 13 touchdowns. He burst onto the scene during the 2018 campaign, when he rushed for 1,051 yards and 12 touchdowns, while ripping off more than nine yards per carry. That was followed in 2019 with 976 rushing yards, only 6.7 yards per carry and five scores.
Brooks took off the 2020 season due to COVID-19 and then made his return in 2021 as Oklahoma's leading running back.
His best game this season came against Texas, when he piled up 217 rushing yards on 25 carries and two rushing touchdowns in Oklahoma's comeback victory.
The 2022 NFL Draft will take place in Las Vegas, Nevada from April 28th to April 30th.