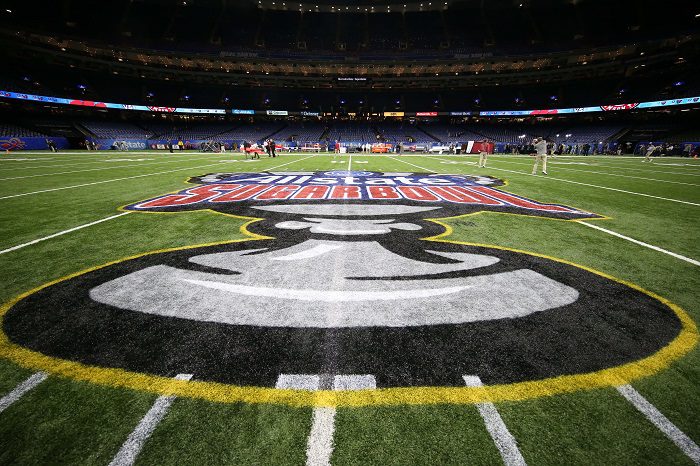 Why do so many national sports writers seem to hate bowl games? Over the last few days, I've seen a lot of it on Twitter. From saying blowouts are proof the players don't want to be there to somehow arguing that people opting out of their bowl is bad for the game just to say there are too many games anyway a few minutes later. I even saw some of these people whose job it is to cover these games mocking the Cheez-It Bowl and the Duke's Mayo Bowl for dumping coolers full of their sponsor's product on the winning coaches.
I just don't get it. What's with all the bellyaching?
Do you know who wanted to be in the bowl game? The kids on the team that's winning the blowout. Star players opting out can be a downer but as a fan, it's kind of fun to get a glimpse of what's coming next year by watching the backup-turned-starter get his shot. Are there too many bowls? Maybe, but I still watch as many as I can.
Do you know who enjoys watching snack crackers and mayonnaise getting poured on coaches?
Absolutely everyone.
I had Mike Gundy's Cheez-It shower from last season as my lock screen on my phone until about a month ago. Shane Beamer getting 4.5 gallons of Duke's Mayo dumped on him will be a top 5 highlight of the entire bowl slate this year.
Sometimes I feel like the people that cover this sport for a living, especially at a national level kind of take it for granted. Yes, it's their job so they have to take it a little more seriously than someone like me does. And yes, college football is big business these days, SERIOUS BUSINESS. With TV money, apparel deals, and conference networks, the money involved is staggering but that hasn't changed what football at the collegiate level is: a game.
Not just a game, a game played by amateurs. All the NIL stuff has muddied that a little bit but it's still overwhelmingly a game played by young men for free. Games by nature are silly. They are supposed to be fun.
They are entertainment.
College football has held onto the entertainment part of it despite how serious the business part of it has become. Compared to the games played on college campuses on Saturdays, the actual professional games played in the NFL are snoozers.
Something amazing happens in every single college game: Screw-ups, trick plays, strange formations. If you watch a college game you are almost guaranteed to look at your TV wide-eyed, thinking "what the hell just happened" at least once. A lot of that is lost in the pros. When you replace 21-year-olds playing for their team and their school and their future with 30-year-olds playing for a paycheck it stops being a game and starts being a job. It loses some of the magic.
It seems that the folks that work for some of the big sports news outlets have forgotten it's supposed to be fun. College football needs a little bit of silliness. It needs turnover chains and rivalry trophies that are literally just broken chairs. It needs atrocious alternate uniforms and unconventional mascots like Purdue's Boilermakers, Coastal Carolina's Chanticleers, and Stanford's Cardinal (it's a tree). Sometimes football needs marching bands and cheerleaders and all the pomp and circumstance that the NFL doesn't give us.
So, I say if those big-time sportswriters want to be curmudgeons, let them be just that. They can moan about the frivolousness of it all they want. It won't bother me. I'll still be watching a game named after a lawnmower if it's on my TV. I'll be cheering on the backup QB throwing to the receiver being covered by the unknown safety while the other guys prepare for the NFL draft.
You know why? Because it's football, COLLEGE football, and it may just be the best thing in the world. And as I watch a winning coach gets covered in syrup or thrown into a vat of hotdogs I'm going to google "how to start a bowl game" because I have some ideas.
Does anyone want to pitch in the make Dave's Beard of Bees Bowl a thing?