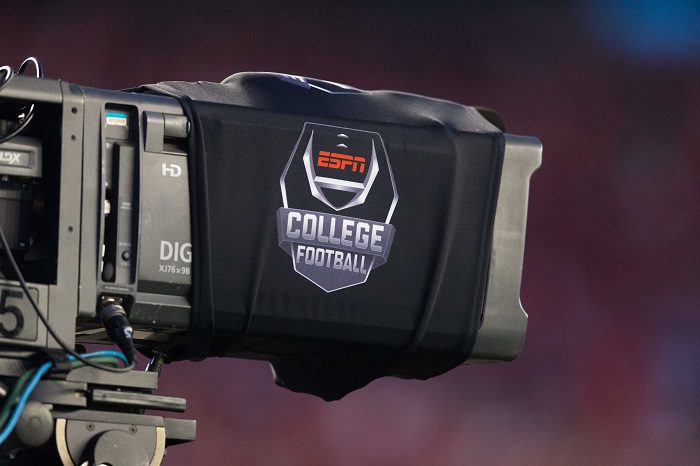 ESPN is widely known as the "go-to" source for college football, but even the top dog has bad days every once in a while.
On Friday, ahead of the College Football Playoff Semifinal games, the Gameday crew was on-set to talk about the rest of the New Year's Six bowl, set to be played on Saturday.
Well, someone in the graphics department, or rather several people, allowed this image to grace the screen and it has caused quite the backlash on Twitter.
Oof. It's bad enough that you put the wrong team on the board, but you had to go and make it Oklahoma State's bitter in-state rivals. As you all know, it will be the Oklahoma State Cowboys who take on fifth-ranked Notre Dame in the PlayStation Fiesta Bowl on Saturday, and not Oklahoma, who is fresh off of its 47-32 victory over 14th-ranked Oregon in the Valero Alamo Bowl.
I'm sure the guy/gal responsible for this blunder has had a tongue-lashing at this point, but this was an easy mistake to make; Oklahoma was in six straight New Year's Six/College Football Playoff games before 2021. Still, if you call yourselves the "Worldwide Leader In Sports," you can't have mistakes like this one.