Big 12 News
Oklahoma OL Tyrese Robinson Declares for 2022 NFL Draft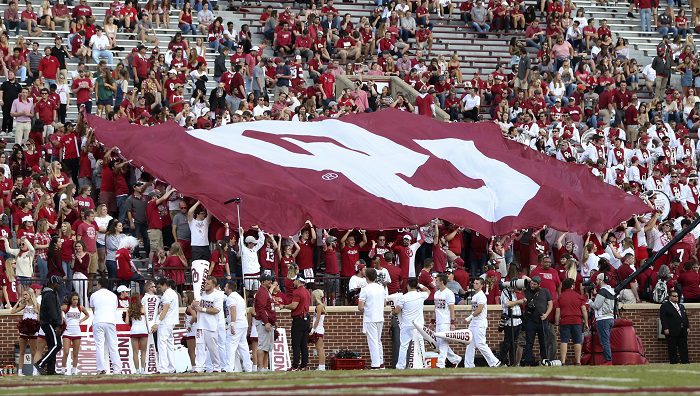 Oklahoma has lost its second starting offensive lineman to the 2022 NFL Draft today, as starting right tackle Tyrese Robinson has declared and will not return next season.
Robinson, a redshirt senior, was a three-year starter for Bill Bedenbaugh and played guard up until the 2021 campaign.
Throughout the season, Robinson showed his versatility playing out of position and doing it quite well for a first-timer a the collegiate level.
Here is his official announcement via Twitter on Friday afternoon.
"To the coaching staff, I would like to thank you for pushing me to reach my full potential on and off the field every day," Robinson writes. "It was more than football that I've learned here. Y'all pushed me to be a better version of myself and [taught me] how to be a man.
"Lastly I want to thank the OU fan base. It's been amazing getting to play for y'all and this team. I appreciate the continuous love and support y'all gave me throughout my career here.
"With that being said, I would like to announce that I am declaring for the 2022 NFL Draft. This has been a lifetime goal of mine since I was little."
Robinson earned an honorable mention All-Big 12 selection in 2021 and should hear his name called at some point in April. With the loss of Robinson and Marquis Hayes, the Sooners will have to look for highly-rated guys like Savion Byrd and Brey Walker to step up and take on larger roles in 2022.
Robinson joins Marquis Hayes (OL), Jeremiah Hall (TE/H-Back), Kennedy Brooks (RB), and Gabe Brkic (K) as the five Sooners to declare for the NFL Draft following their 47-32 win over Oregon in the Alamo Bowl.