Big 12 News
West Virginia Starting QB Jarret Doege Enters Transfer Portal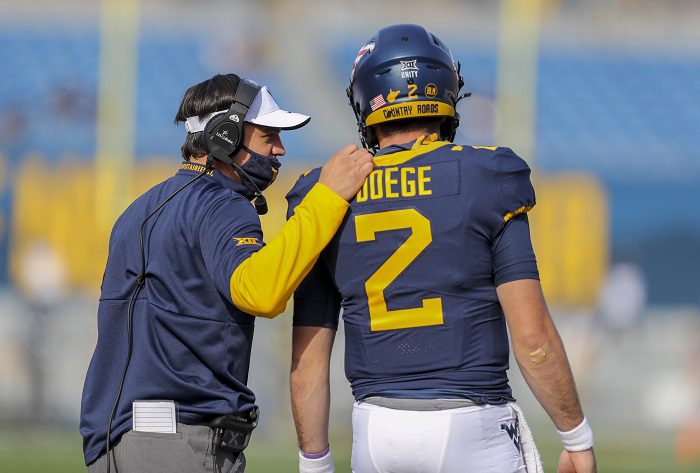 Something big is happening in Morgantown, West Virginia, and it doesn't seem to bode well for Neal Brown and his staff.
On Friday afternoon, the Mountaineers leading receiver Winston Wright Jr. announced that he was entering the transfer portal. That, coupled with the loss of Leddie Brown, made it look like there was a rebuild coming on the offensive side of the ball for West Virginia, but now there is no doubt.
Early Friday evening, Mountaineers' starting quarterback Jarret Doege announced that he too would enter the transfer portal.
"I will forever be grateful for the friendships and memories I've made at WVU over the past three years," Doege writes. "Thank you to the coaching staff for giving me the opportunity to live out a lifelong dream of mine. West Virginia will always have a special place in my heart. I am excited about the future and will be looking for a new home for the 2022 season."
Jarret Doege actually ranks fifth in career passing yards (6,453) and 10th in career passing touchdowns (40) in West Virginia history. Perhaps what Doege needs is a change of scenery, and it sounds like he will get just that.
This all but guarantees that the starting job in 2022 is all but Nicco Marchiol's to lose. West Virginia looks to be an intriguing story to follow through the offseason heading into next year; a year in which Neal Brown might be coaching for his job.