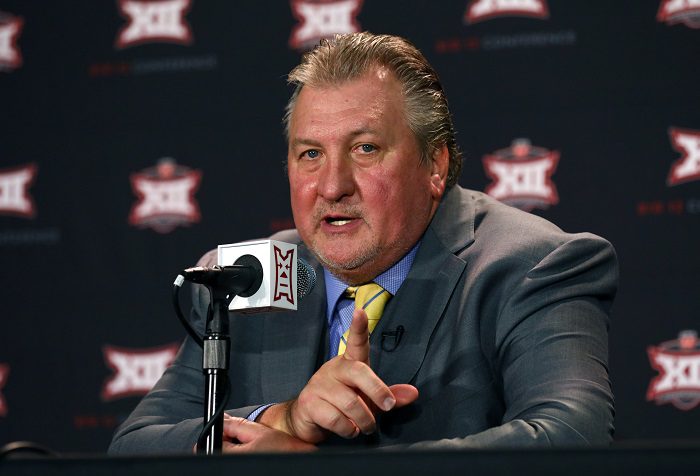 The West Virginia Mountaineers opened Big 12 play on the road against Texas on Saturday and lost 74-59, but head coach Bob Huggins won't give Texas' home court advantage any credit for the win.
Yes, WVU was also short-handed due to COVID-19 issues with his team, but it was still a tough loss to start off league action. And after the game, Huggins was laying into his own team, but then also threw in a dig at the Texas faithful.
Chris Anderson of EerSports shared this gem in the postgame, where Huggins said about playing on the road at Texas, This is one of the easiest places to play because they don't bring people in here. Go to K-State. Go to KU. Go to Oklahoma State. That's hard. You can't hear coaches yelling things out. You can't hear your teammates…. Here, you can hear conversations in the stands almost…..The whole thing to me is mental. 
There's no doubt the enthusiasm for Texas basketball is not close to what it is for football, but this is quite the indictment of Texas basketball fans.
But if Chris Beard can bring the kind of success he brought to Texas Tech, then Longhorns fans should easily be able to get back into hoops.
The Longhorns are currently ranked No. 17 in the country at 11-2 and their only losses have come to No. 1 Gonzaga and No. 23 Seton Hall. Texas' next game comes on the road against K-State on Tuesday, while WVU will have to wait until next Saturday to bounce back against K-State because their upcoming game against TCU was suspended due to COVID-19 issues with the Horned Frogs.