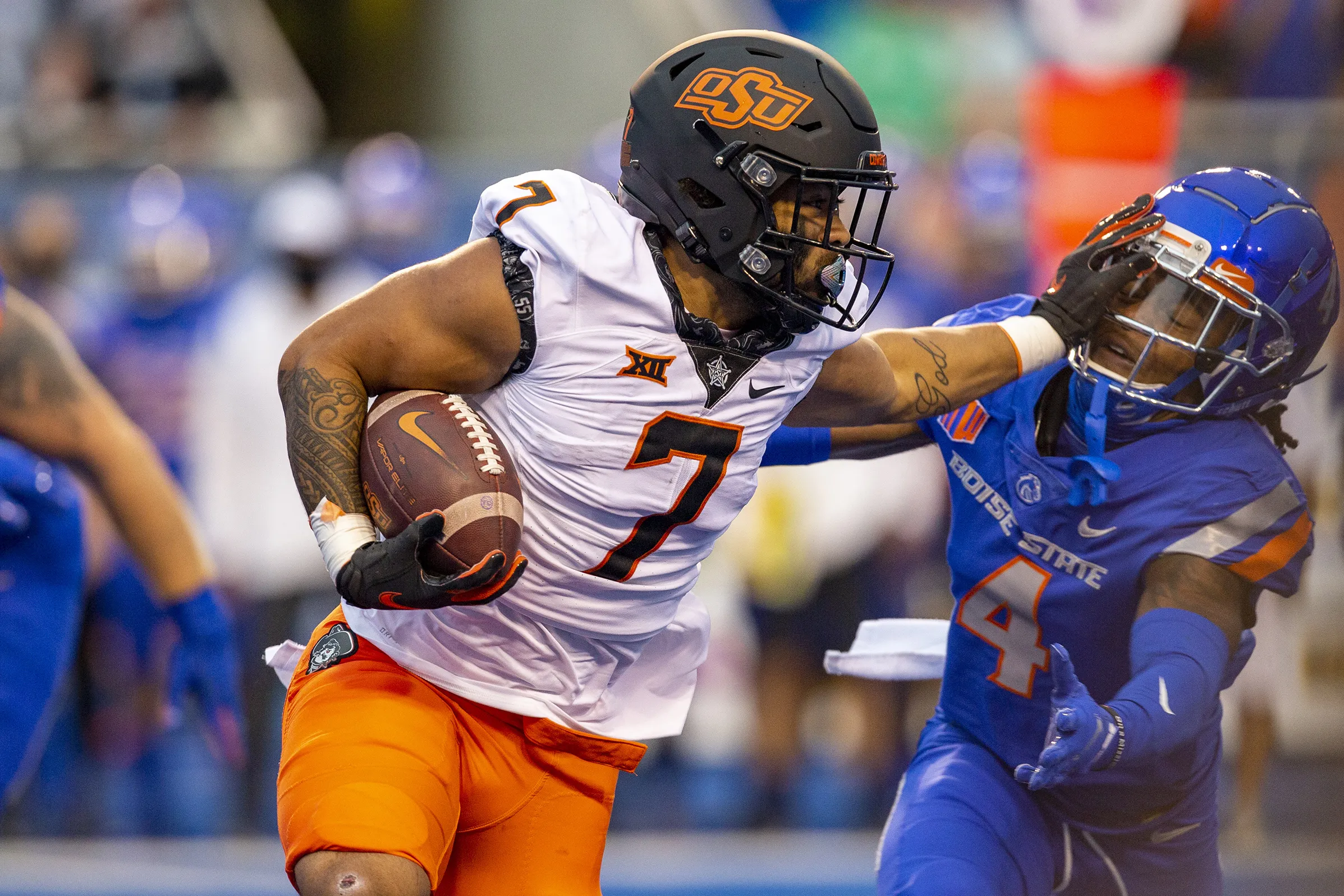 As the Oklahoma State Cowboys were getting ready to take on Notre Dame in the Fiesta Bowl on Saturday, this story about OSU running back Jaylen Warren came to light from the Voice of the Cowboys, Dave Hunziker.
Hunziker shared the story that Jaylen Warren was so frustrated that he couldn't play and help the Cowboys win the Big 12 Championship Game that he walked from the Stillwater Airport back to his dorm room on a bad ankle after the team arrived home. It was a more than three mile walk.
Of course, the Cowboys had seven opportunities down the stretch of the game to score a touchdown from inside of two yards and they could not get it across the goal line, coming away with just three points in those seven attempts. Had Warren been available in those plays, do the Pokes score a touchdown? We may never know, but it certainly seems more likely.
The Cowboys lost the game 21-16 in a game that had they won, the Pokes would have likely ended up in the College Football Playoff, becoming the first Big 12 team not named Oklahoma to accomplish that.
But this tells you what kind of competitor Warren is and how badly he wants to be there for his teammates in one of the biggest games in Oklahoma State football history.