Big 12 News
Lincoln Riley Addresses Decision to Leave Oklahoma on College GameDay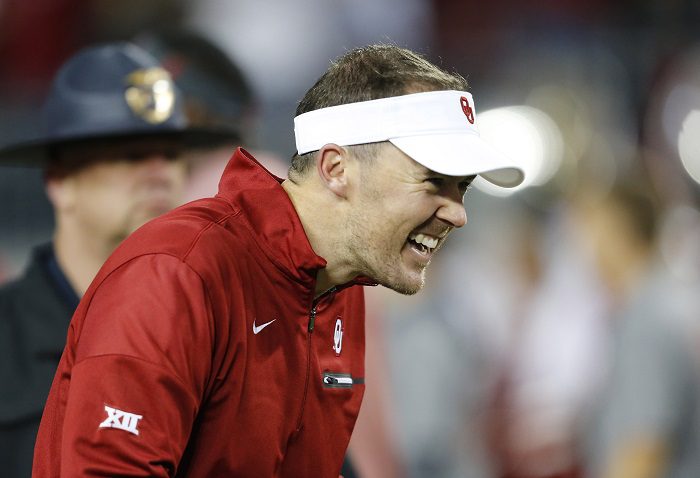 Former Oklahoma head coach Lincoln Riley is barely one month into being the head coach at USC, and with the Rose Bowl kicking off on Saturday, the College GameDay crew was in Southern California for their show. And Riley decided to spend his New Year's Day morning dropping by the show to discuss his transition to the Trojans job.
Naturally, Riley was asked about leaving Oklahoma for USC and how hard it was.
Riley said, "I don't know if I can even describe how hard it was. Executing it was hard. The people there that you love, the relationships, all the great memories, that was the hard part. But this was the right thing for my family, for me, professionally, just the right place at the right time. So really had no hesitation about that part of it. What this place can be, we're very uniquely positioned right now, with all this changing in college football, it just felt too good to pass up."
Riley also addressed how to get kids back to being excited to playing in the Pac-12 following this comment from Ohio State QB and California native C.J. Stroud:
Riley responded to that criticism by saying, "I think those of us that follow college football for a long time have a great appreciation for what USC can be, has been and I believe will be again. When this program is operating at a high level, there's nothing like it in the country."
Maybe that's true, but Riley certainly has a big rebuild on his hands. However the best thing that Riley has going for him is the weakness of the Pac-12 Conference. That should certainly shorten the rebuild in Southern California. But now that Riley is the highest-paid coach in college football, the pressure is on.