Big 12 News
Taz Sherman, Two Others Out vs. Texas Due to COVID-19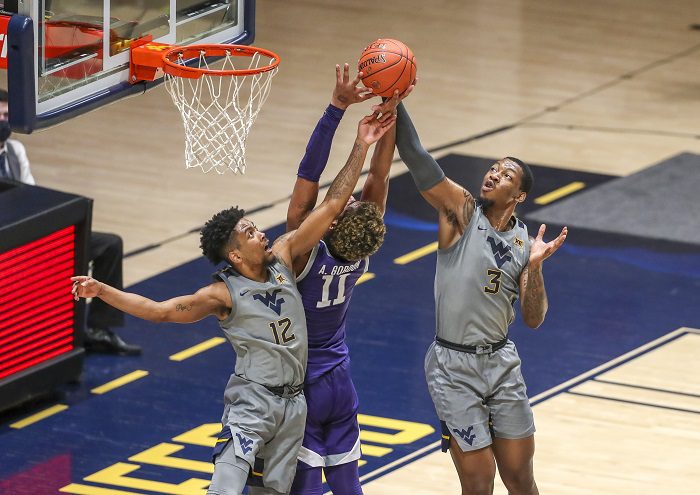 The Mountaineers (11-1) will be shorthanded today when they take on the No. 17 Longhorns (10-2) as three members of the men's basketball team are in Covid protocols.
According to West Virginia reporter Ryan Decker, the three players who will miss today's game are guard Taz Sherman, forward Gabe Osabuohien and guard Kobe Johnson.
These are the first absences of the 2021-22 season for West Virginia due to Covid-19.
Sherman is the leading scorer for the Mountaineers, averaging 20.9 points per game. Osabuohien is one of the team's top defensive players, averaging about 17 minutes per game. Johnson is a true freshman and averages 11.7 minutes per game.
West Virginia comes into today's game riding an eight-game winning streak and are averaging 70.4 points per game this season.
Tip-off between the Mountaineers and Longhorns is set for noon ET.