Big 12 News
Dante Stills Returning to West Virginia for 2022 Season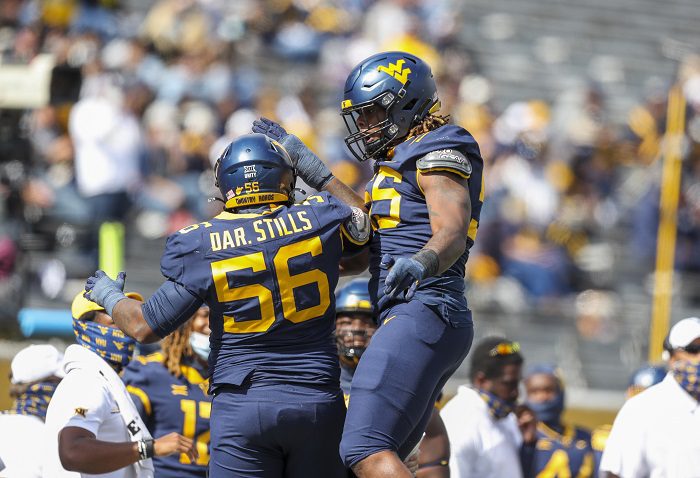 The 2022 West Virginia Mountaineers defense got a nice lift on Sunday when Dante Stills announced he would be returning to Morgantown for a 5th season.
Still kept the announcement short and sweet on social media, using the caption, "Run It Back. I'm Back".
Stills was non-committal last week when asked about his future decision on whether or not to return or not, simply saying at the time it would be personal.
Stills started every game on the Mountaineer defensive line over the last two seasons. This season, he went on to earn All-Big 12 First Team honors. He racked up 36 total tackles, 15 tackles for loss and 7 sacks. Over his career, Stills has piled up 111 tackles, 43.5 tackles for loss and 19 sacks.
2022 is shaping up to be a season where the defense will carry WVU, as the Mountaineers could end up with seven of 11 starters returning, including fellow defensive linemen Akheem Mesidor and Taijh Alston, who are expected to be back next season.
The Mountaineers finished off the 2021 season with a disappointing loss to Minnesota in the Guaranteed Rate bowl to close out with a 6-7 record.