Trending Now
Social Media Roasts Kirk Herbstreit for Comments on Players Not Loving Football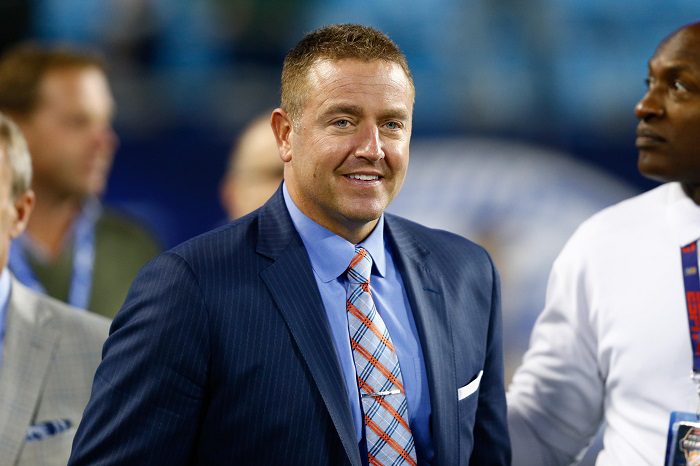 ESPN analyst Kirk Herbstreit has found himself under fire on social media. This comes after he made comments yesterday on ESPN's College GameDay questioning whether players still love the game of football.
Herbstreit criticized players who opt out of their bowl games saying that he doesn't think expanding the College Football Playoffs would prevent opt outs because the passion for the game is not there anymore.
"Isn't that what we do as football players, we compete? I don't know if changing it, expanding it is going to change anything, I really don't," Herbstreit said. "I think this era of player just doesn't love football."
Fellow analyst Desmond Howard agreed with Herbstreit on air saying that "their whole mentality right now is about the championship, the playoff. We've got to get into the CFP and because of that they don't value the bowl games."
The discussion between Herbstreit and Howard can be heard in the tweet below.
The comments caused a strong reaction on social media; one that was strengthened even more when Ole Miss quarterback Matt Corral, considered a consensus first-round draft pick, suffered a leg injury in the first quarter of the Sugar Bowl.
Here are some of the social media reactions.
Herbstreit later tried to clarify what he meant with his comments by saying that modern day distractions have made a passion for the game hard to find in most players. Herbstreit clarified that there are still some players that are truly passionate about football, but that it is becoming more and more rare.