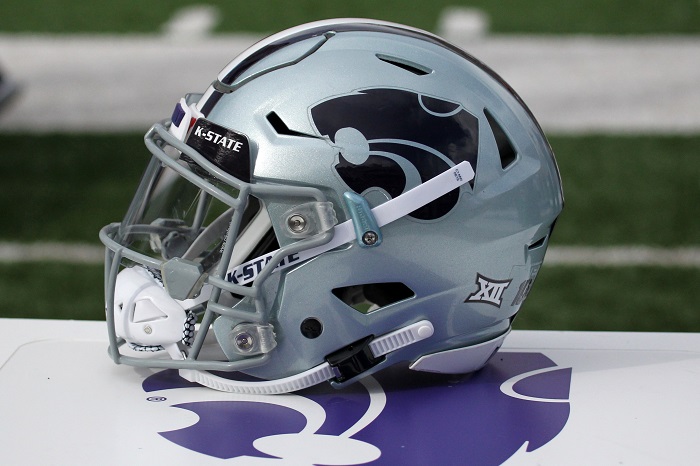 Kansas State is set to play LSU in the Texas Bowl on Tuesday, January 4th. That is assuming the game doesn't get canceled due to COVID-19. Nothing would shock me at this point, but I will be surprised if the game takes place. LSU does not gain much from playing the game. They still do not appear to have a starting quarterback that is ready to play and between players opting out and testing positive for COVID-19, many teams are finding it difficult to field a team for a bowl game. LSU may chalk this one up to COVID-19 and decide not to play. We will see what happens.
If they play, this year's Texas Bowl will be K-State's third appearance in the game. The first appearance, in 2006, was a very forgettable game. K-State lost 37-10 to Rutgers in Ron Prince's first year as K-State's head coach. The second Texas Bowl appearance, in 2016, went much better for K-State. They beat Texas A&M 33-28. This week I looked back at both games and noticed quite a few great individual performances by K-State players.
Let's take a look at the top five Texas Bowl performances by K-State players in their two previous appearances.
5.) 2006 Texas Bowl – Yamon Figurs 76-yard punt return touchdown.
Figurs' punt return was the only touchdown of the game for K-State, and it cut the Rutgers lead to 14-10. Unfortunately, it was the last time K-State would score in the game, eventually losing 37-10. After the season, Figurs went on to be drafted in the third round of the NFL draft and played four years in the NFL, mostly playing as a punt and kick returner,
4.) 2006 Texas Bowl – Jordy Nelson – Four catches for 81 yards.
While Nelson's numbers look pedestrian at first glance, the Kansas State offense only gained 162 yards for the game, and he had half of them. This game happened at the end of Nelson's junior season, and he went on to have a great senior season in 2007 with 1,606 yards and 11 touchdowns. He would be drafted in the second found of the 2008 NFL draft by the Green Bay Packers and had a very successful NFL career.
3.) 2016 Texas Bowl – Elijah Lee, 12 tackles, one tackle for loss.
Lee's 12 tackles in the 2016 Texas Bowl tied for third-best all-time in K-State bowl history. His 110 tackles during the 2016 season led the team and were third-best in the Big 12. Lee decided to forgo his senior season and enter the 2017 NFL draft, where he was drafted in the seventh round by the Vikings. He currently plays for the Cleveland Browns.
2.) 2016 Texas Bowl – Byron Pringle, three catches for 107 yards and a 79-yard touchdown catch.
Pringle had a big game in the 2016 Texas Bowl to finish his sophomore season at K-State. He used this performance as a springboard to a solid junior year, where he had 724 receiving yards and six touchdowns in 2017. Pringle declared early for the NFL draft and was signed as a free agent by the Kansas City Chiefs in 2018. He has been with the Chiefs ever since, and he had two touchdown catches versus the Pittsburgh Steelers this past Sunday.
1.) 2016 Texas Bowl – Jesse Ertz, 195 yards, one touchdown pass, and two touchdown runs.
In K-State's 33-28 victory over Texas A&M, Ertz not only had a nice game passing the ball, but he also had 67 yards rushing in the game to give him 1,012 on the season. He was also named MVP of the 2016 Texas Bowl.
A fun tidbit about K-State's 2016 Texas Bowl victory is that is the game that Snyder had a bucket of confetti dumped on his head at the end of the game. Apparently, Snyder told the team he did not want to get dumped with Gatorade should they win. He said after the game, "I think they realized that we could go back to the hotel and celebrate or we can go back to the hotel and run (laps) around the hotel all night."
Another tidbit I found interesting is that other than their appearances in the Cotton Bowl (twice) and Fiesta Bowl (three times), the Texas Bowl in 2016 was the highest attended Bowl Game in which Kansas State played with an attendance of 68,412.
It's probably a stretch to expect that sort of attendance at this year's Texas Bowl, but at this point, I think K-State fans would just be happy to see the game played.