Uncategorized
Online sports betting in Delaware – setting the trend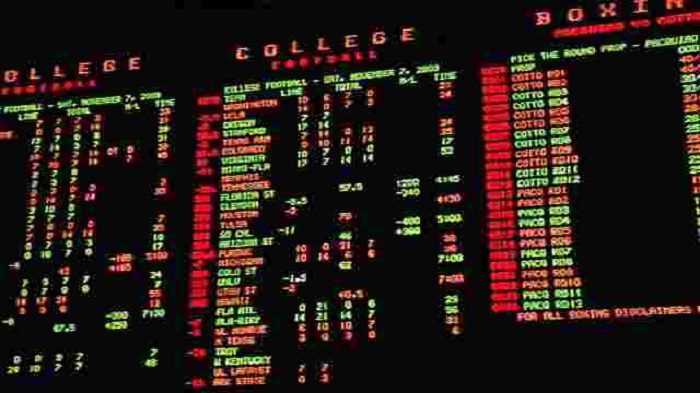 Delaware was the first state to make the decision to allow sports betting – this was after the landmark case in the supreme court was concluded. So, in the middle of 2018, the first sportsbook popped up within Delaware. We take a look at how this has worked so far and whether other states have followed suit.
Licensed sports betting
One of the biggest things to take from sports betting being made legal within Delaware is that it hasn't been completely legalized. In fact, Delaware online sports betting is still only available at offshore sites. It does mean that for fully legal sports betting to take place within Delaware, players will have to travel to one of the three licensed casinos that offer sports betting to players.
Each of these casinos has a dedicated area where sports betting can take place. Players have the opportunity to bet on everything from college football to the NBA at these venues, which ensures that there is a good range of choice available. However, the obvious aspect that is missing is the ability to place a wager on a game using a mobile app. This is something that other states have taken note of when creating their own sports betting legislation.
Delaware's influence
As is often the case, the trailblazer ends up being left behind by newcomers to the market. This is something that is happening across the board when it comes to new states that are entering the sports betting market.
Because many states have understood that online gambling is one of the fastest growing aspects of the gambling market, they have chosen to create sports betting apps to work in conjunction with the different online casinos that offer sports betting. These apps tend to be offshoots of the individual land-based casinos. So, they will be linked and will give players the opportunity to bet on sports whenever they are within that state.
It's important to note that each state is very wary of the different laws and regulations that are in place when it comes to sports betting. So, once you are outside of a specific state, you will no longer be able to use the app that you were using to bet on sports – you will have to use the appropriate app for the new state you have entered, or use an offshore sports betting site.
Is Delaware likely to change
The likelihood of Delaware making a change to its legislation in the near future is very slim. This is because at present, the state feels that sports betting is working well in its current iteration. It means that the added complications of allowing for online sports betting could impede on how fluidly the introduction of sports betting to the state has been managed.
This could change in the future, especially if it's found that the state is losing a lot of revenue to offshore sports betting sites, but at the moment it doesn't seem likely to happen.