Baylor Bears
Baylor RB Abram Smith Declares for 2022 NFL Draft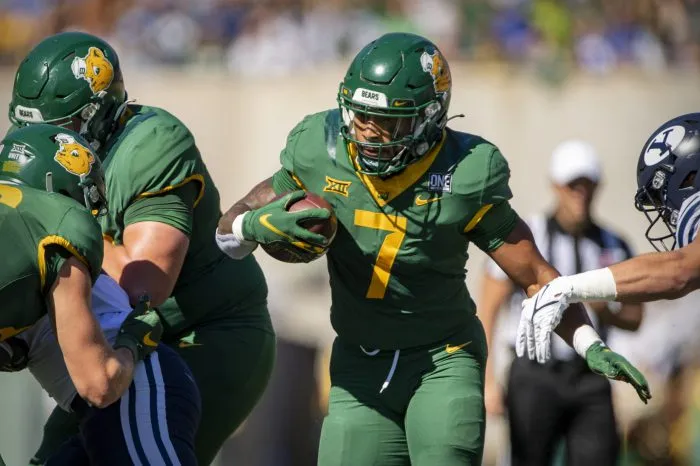 Abram Smith, Baylor's leading rusher in 2021, has officially declared for the 2022 NFL Draft. The fifth-year senior was expected to do so after playing in the Sugar Bowl and now it has been confirmed.
Smith rushed for 1,601 yards this season, ranking him thrids in the country behind only Michigan State's Kenneth Walker III (1,636) and Central Michigan's Lew Nichols (1,849).
Smith's 1,601 yards on the ground in 2021 gives him the single-season rushing record at Baylor, capped off by a 172-yard performance against Ole Miss in the Allstate Sugar Bowl. After the game, Smith talked about the mindset, and how important that is to having success as a running back.
"In our running back room, one thing that we establish is bully ball," Smith said. "And so we kind of just live by that. It is going to be a grind. But those four yards, six yards, they eventually are going to pop for 20, maybe 40. So for us, we just had that instilled in us from the beginning that everything is not going to be perfect, and you've got to grind it out."
Here is Smith's official announcement, made on Tuesday afternoon via Twitter.
The linebacker-turned-running back was a key cog in the Baylor Bears Machine this season, and a major part of their Big 12 Championship and Sugar Bowl victory. Trestan Ebner should have one year of eligibility remaining due to COVID-19, but has yet to make an announcement whether or not he will return. If he doesn't, the Baylor backfield will look entirely different come 2022.