Big 12 News
Oklahoma WR Mike Woods Declares for 2022 NFL Draft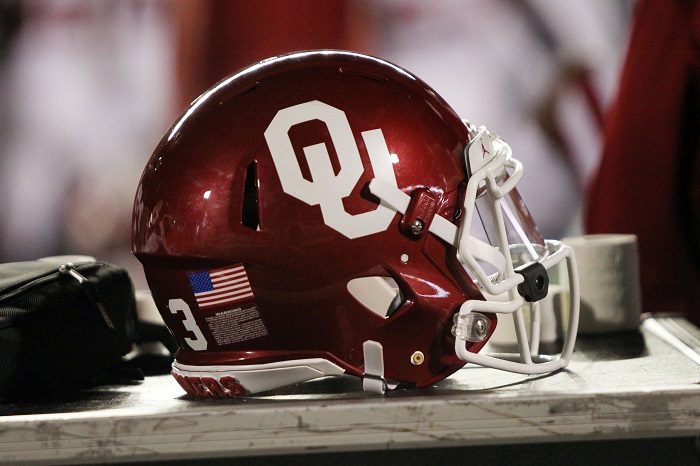 The roster attrition at Oklahoma just keeps coming, as yet another 2021 contributor has announced that he won't return in 2022.
Oklahoma wide receiver Mike Woods, a graduate transfer from Arkansas, has declared for the 2022 NFL Draft.
Woods was expected to return to Oklahoma early on, but extenuating circumstances surrounding Caleb Williams and the rest of the locker room likely played a part in Woods deciding to leave.
Here is Woods' announcement via Twitter on Tuesday morning.
"I want to start off by saying thank you to every person that has had a hand in my development as a person as well as a football player," Woods writes. "Thank you to everyone who has ever coached or supported me. Thank you to my alma mater, Arkansas for taking a 17-year-old kid from Magnolia, Texas, and turning him into a man. Thank you to the University of Oklahoma for gifting and blessing me with a chance to put on the crimson and cream. Thank you to my family and friends for their endless support. Lastly, I would like to thank God, for blessing me with my talents and allowing me to play this game. With that being said, I am declaring for the 2022 NFL draft."
In 2021, Woods hauled in 35 receptions for 400 yards and two touchdowns. While at Arkansas Woods made a name for himself as one of the top deep-threats in the SEC. Now, the 6'1″ 200-pound receiver will try to be just that at the next level.